The consultant's UK team has already grown by 14% in the last 12 months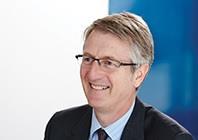 Turner & Townsend has made 12 senior appointments across its infrastructure and property sectors.
The hires add further expertise to T&T's programme, project and cost management and delivery operations in the firm's London, Birmingham, Bristol, Dublin and Leeds offices. In the last 12 months the consultant's UK team has expanded by 14%.
Gildas Andre, Robert Holmans, Donald Homer, Philip Matthews, Miles Pedder and Mark Stapleton have become directors in T&T's property business, while Peter Depledge, David Hodkinson and Philip Patterson become directors in the infrastructure division.
Meanwhile, Amarjit Bura, Michael Grayson and Marcus Miles-Thomas have been appointed project directors in the infrastructure business.
Jon White, UK managing director for Turner & Townsend, said: "With property and infrastructure sectors gaining momentum in the UK, it's important we build strong and highly capable teams to meet the needs of both our local and national clients."
The appointments come after Building revealed last month Turner & Townsend has expanded the number of director owners at the firm to 78 since converting to a partnership last October.
Turner & Townsend (T&T) has shared equity between the partners since its conversion from a PLC to a limited liability partnership.
Building revealed last July T&T had dropped long-held plans to float on the London Stock Exchange in favour of a surprise return to becoming a partnership.
In February T&T received a further boost after securing an £80m finance package from three banks to fuel further expansion.
The five-year revolving credit facility was agreed with Lloyds, HSBC and RBS.