Consultant will also advise on management of the estate at Queen Mary's hospital
Turner & Townsend has been appointed by St George's University Hospitals NHS Foundation Trust to develop a new estate strategy.
The plan is to guide the trust's management of and investment in its estate over the next five years. It will also support future funding bids including those related to the government's health infrastructure plan.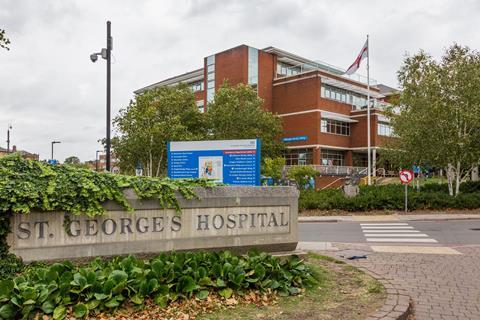 The strategy will address key issues such as infrastructure requirements, shortfalls in the required level of service and quality standards and bed capacity.
It will also enable the delivery of the trust's clinical strategy published last year, and ensure sufficient flexibility to meet future demand requirements.
The plan will consider the potential requirement for additional space across its St George's and Queen Mary's hospital sites in south London at Tooting and Roehampton respectively.
The healthcare sector has been attracting considerable interest from the construction sector since the government committed £3.7bn to fund the building of 40 hospitals by 2030. However ministers have been told they will need to find nearly six times that amount if it is to fulfil its pledge.
NHS Providers, which represents NHS hospital, mental health, community and ambulance services, has predicted that the construction of these hospitals would cost around £20bn rather than the £3.7bn that has so far been announced.
The 40-hospital programme includes completing four schemes already under construction, including the Midland Metropolitan and Royal Liverpool hospitals that were stalled by Carillion's collapse almost three years ago. Four projects, including the new Moorfields Eye Hospital, are awaiting final approval.
The six hospital schemes that were given £2.7bn by the government last year as part of the first wave of the health infrastructure plan (HIP1) have also been included on the list.