Breedon will acquire four quarries and an asphalt plant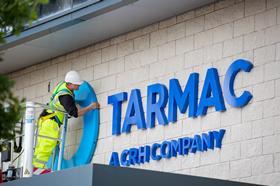 Construction materials firm Breedon has struck a deal to acquire four quarries and an asphalt plant for £16.5m from CRH company Tarmac.
The agreement means that Tarmac will receive £4.9m in cash and 27 of Breedon's ready-mixed concrete plants in return.
The operations being acquired by Breedon are quarries in Scotland, Cumbria and North Wales, together with a quarry and asphalt plant in West Wales.
The ready-mixed concrete plants to be divested by Breedon are in multiple locations extending from Dumfries in Scotland to Exeter in Devon.
Pat Ward, group chief executive at Breedon, said: "This deal brings significant benefits: it adds to our reserve base; it is margin-enhancing; it releases value from peripheral ready-mix plants; and it will enable us to replace third-party aggregates providers with our own sources of supply.
The transaction is expected to close in the first half of 2018, subject to approval by the Competition & Markets Authority.