KPMG review says pair should look at sending observers to Crossrail board meetings
Transport for London and the Department for Transport have been told they should increase the amount of input the pair have into the problem-riddled Crossrail programme.
An independent review from KPMG, which was commissioned by TfL and the DfT last September, has recommended that each of the sponsors send an observer along to Crossrail board meetings.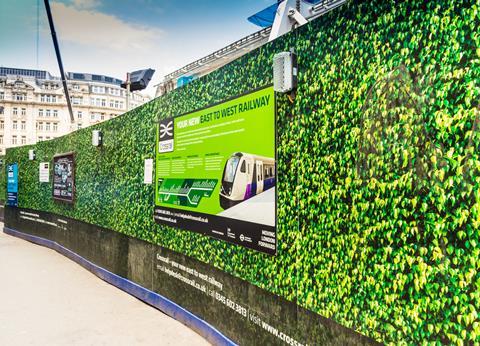 In its list of critical recommendations to improve governance, KPMG said: "Each sponsor should consider the appointment of a voting member of the sponsor board as an observer at the Crossrail board."
The two sponsors, who were forced to commit an extra £2bn of funding to the scheme in December, were also told to think about appointing an independent member to their boards to support their decision making.
The review also raised doubts about the relationship between the pair and the Crossrail project team, suggesting TfL and DfT "foster a culture and environment where CRL [Crossrail Ltd] is encouraged to share relevant performance information".
KPMG said this was especially important when programme performance or expected costs were not hitting sponsors' targets.
The findings are one of a number made by KPMG after it wrapped up its work last month. These include suggesting there is a 20% risk that Crossrail, which is costing £30m a week, will bust its newly approved £17.6bn budget.
A spokesperson for TfL said: "We are now considering KPMG's recommendations and are working with Crossrail Ltd to implement them as quickly as possible.
"We and the DfT, as joint sponsor, have also already taken a number of actions to strengthen the governance and assurance on the project."
Since KPMG wrapped up its work in early December, former IPA boss Tony Meggs has replaced Sir Terry Morgan as chairman.