GLA's housing committee had said TfL's target of 10,000 new homes by 2020 was unlikely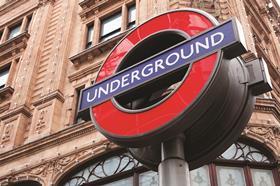 Transport for London (TfL) has rebuffed criticism over its handling of its landholdings by the Greater London Authority's housing committee.
In a report earlier this year, the committee had said it was unlikely TfL would meet its target of building 10,000 new homes by 2020 on some of its 5,700 acres of land.
At the beginning of last year, TfL appointed 13 development partners, including Balfour Beatty and Berkeley Group to joint venture with it on the development of the sites.
Since the appointment of the development partners, TfL has announced two new joint ventures between itself and U+I and Notting Hill Housing. The sites include a four-acre site next to Kibrooke Station in Greenwich and Landmark Court site on Southwark Street near London Bridge.
Greater London Authority Conservative member and former chair of the London Assembly housing committee Andrew Boff told Building earlier this year that the framework was really only geared towards large scale developments – but many of TfL's sites are small and complicated, potentially costly to develop and possibly requiring "significant subsidy".
But TfL commercial development director Graeme Craig told Building: "I'm very confident we can hit the 10,000 homes by March 2021 and have complete confidence we can hit the 50% affordable in the 10,000 homes.
"I know there is scepticism and I understand that, but ith the team we have in place I'm entirely confident we can hit the target."
Craig admitted that only 60% of the 10,000 new homes to be built was ever expected to go through the property partnership framework.
He said that the next big site coming forward would be 11 acres at Limmo Peninsula in Canning Town, which is currently home to Crossrail's primary work site for the eastbound tunnel boring machines. The Limmo site adjoins the Canning Town underground and Docklands Light Railway station and from next year will be free to be redeveloped.
Craig also revealed that TfL had put in a bid for funding from the Homes and Communities Agency's £2.3bn housing and infrastructure fund, which he said would enable TfL "to re-sequence the sites to bring forward some that otherwise would have taken longer".
Meanwhile, the government's head of Infrastructure Delivery for the Infrastructure and Projects Authority Stephen Dance has admitted that it takes too long for infrastructure projects to get going in the country.
"It still takes us too long to get from the flash of inspiration or idea for something like HS2 or Crossrail 2 or a northern powerhouse […] to that end of getting something across - standard roads project ten years probably, it's too long," he said.
Dance added that most of the time is taken up with planning not building and that "too often people focus on the physical development […] whereas actually you find that even in transport you get a lot of benefit from making better use of your existing networks first."