Initiative would see firms build more homes snag-free, Lord Bethell adds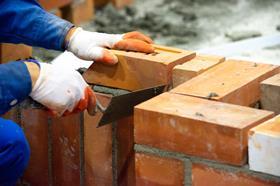 A Conservative peer has said house buyers should be able to hang on to up 10% of the purchase price in retentions so housebuilders are compelled to carry out repair work.
Tory peer Lord Bethell, who once managed the Ministry of Sound nightclub, said the move would force housebuilders to get more homes built snag-free.
He said retentions of between 5% and 10% would act as "a great big industry-sized nudge for homebuilders to embrace modern and more reliable methods of production that deliver the sorts of homes that do not need endless tweaks and costly, irritating snagging to get right".
He admitted: "Of course, the homebuilders will not like that idea. They might find that it affects their cash flow and administratively they might struggle with it, although retentions are quite common in other industries."
Housing minister Lord Bourne told last week's debate that Bethell's proposals were "certainly worth looking at".
The comments come as more details have emerged around Persimmon's retention proposal which suggest homebuyers will be required to identify snags before moving in so as to qualify for a refund.
Paula Higgins, chief executive of the Home Owners' Alliance, welcomed the introduction of a retention but added: "[It's] pretty unrealistic to think that homeowners will be able to do everything they need to do on the first day they move in and also compile a full snagging list."
A spokesperson for Persimmon said the company was still working up the legal details of its new contract but it was not looking to put customers "under any pressure".
Former MP and local government minister Nick Raynsford said in creating a retention scheme Persimmon was responding to "considerable anger" around quality and executive pay.
He added: "It's troubled by a very bad reputation. But the key change that needs to happen is that quality has got to become the absolute top priority."
Greg Hill, deputy chief executive of South-east-based housebuilder and contractor Hill Group, said: "Getting things right first time is absolutely key. We've invested really hard in sign-off processes. We have a fairly mammoth routine of final inspection and commissioning checklists which have to be signed and countersigned by multiple departments for each house."
Persimmon has also set up an independent review of its customer care procedures to be headed by the QC representing survivors and victims of the Grenfell Tower fire.
Stephanie Barwise of Atkin Chambers has been asked by the housebuilder to come up with her report by the final quarter of this year. Persimmon said these will be made public.