But pay and hours are the top concerns for young people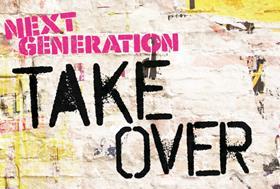 Construction professionals under 30 are overwhelmingly optimistic about their careers and happy in their work, according to a Building survey, which appears to set construction apart from the rest of the UK's young working population.
The inquiry, which asked nearly 500 young people about their perceptions of the sector as part of Building's guest-edited issue this week, found more than 90% were happy in their jobs and over two-thirds felt their careers were satisfying and fulfilling.
This is in marked contrast to an investigation last year by think tank the Resolution Foundation into intergenerational unfairness, which revealed that pessimists about young adults' chances of improving on their parents' lives outnumber optimists by two to one.
While the rise of the gig economy and zero-hours contracts has triggered widespread job insecurity for many young people in low-paid sectors of the UK economy, 94% of Building's survey respondents said they felt secure in their job, while 89% aspired to a senior position.
However, while 70% said they found their work fulfilling, many clearly felt aggrieved that remuneration and working conditions did not favour young people. Sixteen percent said low pay and long hours was the biggest issue to tackle when asked if there was one thing that would improve construction.
One respondent said there was an expectation to work beyond contracted hours, while another added: "People are starting to realise that time is their most valued commodity, and if long hours are maintained, it will drive them away."
In line with previous industry-wide investigations, the under-30s survey also showed how younger women in the industry experience gender discrimination, with 15% saying they wanted to change how construction tackles equality and diversity. One said: "I don't want to be belittled because I am a young woman working in a traditionally male-dominated industry." Another added: "I have already had to develop quite a thick skin in order to deal with often unfair criticism."
More female respondents said they were discouraged from choosing construction as a career path than men and just 23% of women said construction was suggested to them by careers advisers.
Respondents also felt construction was not modernising or embracing technology quickly enough, with one claiming that it was "massively behind" other sectors.
What young people want fixed
Respondents were asked: 'What one thing would you change about construction?' Their priorities in order were:
Better pay and shorter working hours
An end to sexism in construction / to have gender equality
Construction to take its role in global sustainability and climate change seriously
The industry to speed up its modernisation process
To be respected, listened to in the workplace and recognised for the work they do
Read more from Building's Next Generation Takeover: