Student specialist snaps up rival
Student housing specialist Unite has completed its £1.4bn acquisition of rival Liberty Living, the firm said.
Unite has previously said the deal will give it ownership of 73,000 student beds, giving the capacity to continue with its 2,000-bed a year development programme.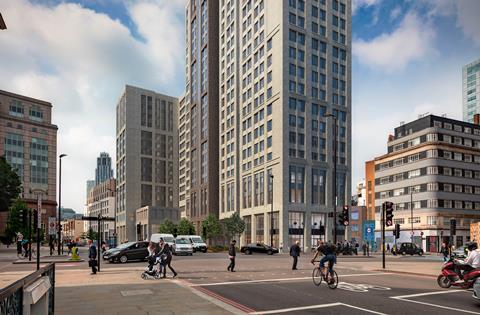 Richard Smith, chief executive of Unite, said: "The deal […] gives us enhanced scale which, combined with our best-in-class operating platform, means we are well-placed to meet the substantial market opportunity from the 1.5 million students requiring accommodation each year."
The deal received sign-off from the Competition and Markets Authority at the start of November.
The probe was launched in September, three months after news of the proposed takeover was first released.
The Liberty Living portfolio is made up of 24,021 beds and was independently valued at £2.2bn as at 31 May.
Unite is behind a scheme (pictured) in Aldgate, London, for more than 900 students. The scheme, drawn up by Architecture PLB, was given planning in July by Tower Hamlets council.