Project would give public access to bridge for first time in 40 years
Construction work has begun to transform a disused Victorian rail bridge into a new public park for Leeds.
The project at Wellington Place in the west of the city, will see public access returned to Monk Bridge viaduct for the first time in 40 years.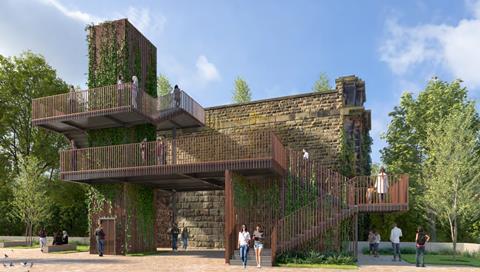 The grade-two-listed viaduct was built around 1846 but went out of use when Leeds Central Station closed in 1967, before being partially demolished and blocked off after the 1980s.
The viaduct link is being overseen by an all-female project management team, led by Wates Construction's Lydia McGuiness, who said the project would open up Wellington Place to more people and connect it "seamlessly" with the rest of the city.
See also>> Clients and contractors need to work together to combat rocketing costs, Wates boss says
A lift and stairs will be installed along the existing bridge wall and a path for pedestrians and cyclists will be built on top, linking Monk Bridge to a new 665-apartment waterside development called The Junction.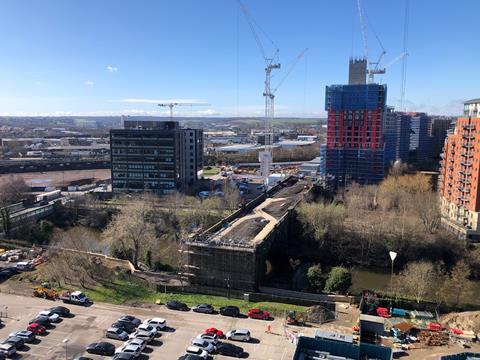 There are also plans for food, entertainment and retail spaces under the bridge's arches.
The project, backed by Highline Investments and MEPC, is set to be complete in the autumn.