Contractor argues that retention policy is more generous than many of its competitors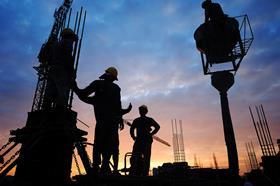 Wates has defended its two-year retention period saying it has been designed to give payment certainty to its subcontractors and is better than many other main contractors' terms.
Earlier this month Building revealed that Wates was asking some of its subcontractors to wait two years after they had completed subcontracted works before receiving their final retentions payments.
Retentions payments, usually between 3% and 5% of the contract value, are held by main contractors or clients to cover the cost of fixing defects and to insure against subcontractors entering insolvency.
Usually, a proportion of the retention is released at completion of the subcontract works or the whole project and the rest is released after an agreed period.
But the practice has long been opposed by subcontractors who argue it damages their ability to manage their cash flow and puts them in danger if the main contractor becomes insolvent.
This month Rudi Klein, chief executive of the Specialist Engineering Contractors Group, accused Wates of "payment abuse" over its 24-month retention period.
But speaking to Building, Stuart Togwell, group commercial director at Wates, said the firm's retentions policy was more generous than many of its competitors.
"The date of retention payment is based on the completion of subcontract works, so the earlier trades will get their retention earlier. I'm not aware of many main contractors that follow that route from our feedback and I meet with our subcontractors regularly," he said.
He pointed out that on jobs where the defect period was 24 months many subcontractors that completed their work early in the build would get paid their retention before Wates received its retention payment from the client.
Togwell said retentions always formed part of Wates' annual review of its terms and conditions.
He said: "We will look at how this is working and if we think that the whole industry is getting better in terms of clearing defects and our clients are moving away from retention, because they hold it on us as well, then sure [we will look to lessen the retention period]."