Deal to buy Leicestershire-based firm will expand housebuilder's geographical reach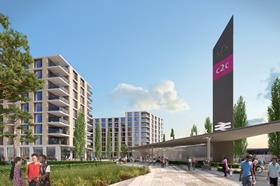 Countryside expects last month's Westleigh acquisition to give it a further lift in the second half, after the housebuilder reported pre-tax profit of £74m for the first six months of the year.
Announcing the 22% profit hike on turnover up 13.5% at £399m for the six months to 31 March 2018, Countryside chief executive Ian Sutcliffe said the deal in early April to buy the Leicestershire-based housebuilder would further increase the group's momentum "by expanding our geographic reach and mixed tenure delivery".
Countryside completed 1,655 homes in the first half, up 15% year-on-year. Its partnerships operation completed 1,172, up 19%, while its housebuilding operation completed 483 homes, up 7%.
The group's private average selling price fell by 11% to £392,000. Countryside said this was driven by an increase in private completions from its partnerships business, particularly the regional businesses outside London where average selling prices were lower.
Underlying house price inflation was roughly 3% in the first half and underlying build cost inflation was around 3% to 4%, it added.
Land plots totalled 41,439 across both Countryside's partnerships and housebuilding businesses, up 5.7%.
"With continued strong growth in partnerships and improved efficiency and returns in the housebuilding division we remain confident of maintaining our sector leading growth over the medium-term," said Sutcliffe.
Last November Countryside reported pre-tax profit for the year to 30 September 2017 of £142m on turnover of £846m.