Consultant posts £745,000 pre-tax loss in six months to the end of September, but hails operating profit as 'milestone in turnaround'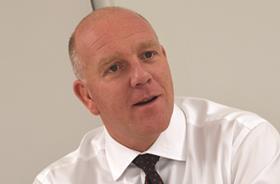 Consultant WYG fell into the red in the six months to the end of September making a pre-tax loss of £745,000, down from a pre-tax profit of £38.7m over the same period last year.
The firm's revenue fell from £68.5m in the six months to the end of September 2011 to £61.8m over the period. Its revenue in the UK also fell from £35.1m to £32m.
Paul Hamer, chief executive of WYG, said the results were in line with expectations and hailed an operating profit before exceptional items of £300,000 as a "milestone in the turnaround of the group".
However, the exceptional items, which included a £1.3m share option cost, pushed the group to an operating loss of £66,000 which combined with finance costs of £679,000 resulted in a pre-tax loss of £745,000.
Hamer said: "Despite continued challenging conditions in the UK, we have secured good quality new business across our key sectors and we are developing a strong pipeline of international opportunities in both the public and private sectors, underpinning the group's long term growth prospects."
Mike McTighe, chair of WYG, said the firm was focused on enhancing its offering to clients through early engagement; greater internal and external integration on projects and focusing on its seven core markets. He said the firm's core markets were: defence and justice, energy and waste, environment, transport, mining and minerals, urban and commercial development, and social development and infrastructure.
The firm saw revenue in its Eastern Europe business fall from £18.9m to £15.1m over the period but revenue from the Middle East, North Africa and Turkey was flat at £6.7m. Plus, revenue from the rest of the world grew from £700,000 to £800,000.