Why aren't greener alternatives to the £4.2bn Thames Tideway Tunnel being considered?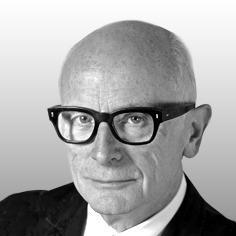 Sir Joseph Bazalgette's construction of over 1,000 miles of brick-built sewers under 19th century London is one of the great infrastructure projects of all time. It made the capital a pleasanter, healthier place to live in and it set a pattern followed by cities around the world. We still use it today, but in a city whose population has grown nearly three fold and where global warming is changing the weather patterns, it is no longer fit for purpose. In an average year, 39 million m3 of untreated sewage overflows into the Thames through the combined sewer overflows.
This month the public examination started into another great infrastructure project - one that aims to put right the shortcomings of Bazalgette's legacy - the £4.2bn Thames Tideway Tunnel. When proceedings got underway the Planning Inspectorate had received over 1,000 representations, most of them concerned about the impact of the construction work but others suggesting that a tunnel is the old-fashioned way of doing things.
It seems the examining panel is unlikely to throw out the tunnel in favour of greener alternatives
Take Nicholas Botterill for instance, the leader of Hammersmith council, who complained that the solution "takes little account of the latest up to date experiences with SUDs (sustainable drainage solutions) around the developed world including the modern approach being adopted in cities like Philadelphia."
However it seems the examining panel is unlikely to throw out the tunnel in favour of greener alternatives. At the start of the proceedings the examiners made it clear that they were there to consider the application before them; submissions about better options "could still be relevant when combined with submissions about impacts of the proposed option", which I take to mean that any possible SUDs solutions would be viewed in relation to the Tunnel, and not instead of.
Thames Water say research shows that London is too built up to be able to use a SUDs solution - despite the fact that Chicago, New York and Philadelphia are going down this route by using more permeable street surfaces for parking areas, bioswales, tree pits, planters and rain gardens to attentuate water run off as well as improve the surrounding environment.
And better streets are high on Boris Johnson's agenda. The mayor recently published his report of the Roads Task Force which looked at dividing roads into those that were used mainly for vehicular traffic and those that had a more social purpose. It talked about "supporting greener, cleaner, quieter streets and a healthier, more active city".
How nice it would have been, then, if Thames Waters' billions could have been spent on relandscaping the streets with reed beds, surfaces that aren't tarmac, and thousands of new trees to create a truly green city. The problems however of delivering such changes street by street, neighbourhood by neighbourhood and coordinating all the necessary boroughs would be complicated and long drawn out, and probably continue on long after EU fines for polluting the Thames kicked in. Instead a highly engineered solution is more likely to be delivered by its 2023 schedule target.
Peter Murray is chairman of NLA - London's Centre for the Built Environment