This year's Stirling prize proved an unusual choice. Is it a political one too?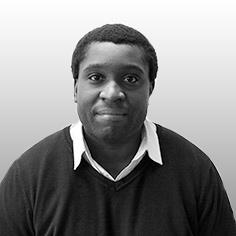 This year's Stirling prize winner is arguably the most puzzling since the Magna Centre's mystifying victory in 2001. The RIBA describe the six new faculty buildings of AHMM's Burntwood School as "full of light and air with double height spaces at the end of each corridor to increase natural daylight and create well-framed views. It offers a range of teaching spaces from conventional classrooms to interactive open spaces".
All present and correct but couldn't optimisation of daylight and views and provision of varied teaching spaces be applied to any number of schools across the country? The judges go on to say that the school represents a "genuine collaborative project. There was a wonderful working relationship between the head teacher and the architect: a true partnership of equals".
Awarding prizes for instances when professional relationships simply proceed as they should probably says more about the persisting confrontational and antagonistic nature of the construction industry than it does about the general quality of its architecture. Additionally, find me a media savvy project that doesn't eagerly profess to be a work of "collaboration" and I will concoct a sensible reason why the ludicrous Scottish Parliament building won the Stirling prize in 2005.
The judges also point out that "Burntwood is technically sophisticated in its use of prefabrication". We are perhaps on more solid territory here. AHMM has worked on several schools utilising clever modular, prefab techniques that have managed to ingeniously combine standardised, constructional efficiency with innovative school design. This is a canny reversal of the deep stigma once attached to prefabrication within educational buildings in previous generations.
But the problem is that in the main, Burntwood looks like just that, a prefab, albeit a decisively sculpted one, as the judges repeatedly acknowledge. Burntwood's concrete facades may conceal all manner of technical wizardry but in their relentless repetition, heavy articulation and defensive form, they have all the charm and intimacy of a fortified military outpost and even worse, one that looks as if it could have been built 50 years ago.
The politicisation of architecture, even when it as thinly veiled as this, is controversial territory, although the RIBA has fractious form for veering here in the past
But what is even more troubling are the unnerving similarities between Burntwood's elevational characteristics and those of several other schools within the AHMM/Laing O'Rourke/Lend Lease arsenal. Save for the odd polychromatic or fenestrational flourish, Burntwood School is clearly constructed from a similar kit of parts to that at Dagenham Park in east London or Holy Trinity in Barnsley.
What message is the RIBA Stirling prize sending out about the overriding importance of context and character in animating and personalising our urban townscapes if they have awarded the prize for Britain's best building to an architectural solution that is cleanly part of an androgynous, identikit roll-out designed to be airlifted onto a school campus near you at any time and any place? The advanced modular systems that produced these buildings may well be clever. But they would be even cleverer if they weren't so obvious.
Despite my reservations, Burntwood School undoubtedly has elements of good architecture. The judges' commendation closes in fulsome fashion insisting that "Burntwood School shows us how superb school design can be at the heart of raising our children's educational enjoyment and achievement". Experience and not elevations is the basis for a successful school and if Burntwood has enriched the educational and environmental prospects of its pupils then it is to be commended and AHMM deserves congratulations for its win.
But is this really the best piece of architecture Britain has produced over the past year? Is this, or any of the other nominations from this year's disappointing shortlist, a thrilling example of sensational, soulful, visionary design that will indelibly imprint itself of the memory and imagination of all those who see it?
Architectural prizes by their nature are absolutist and recessive affairs, reducing all the manifest, complex nuances and unpredictability of human interaction with physical environment to a simplistic check-list of arbitrary and ultimately subjective evaluations. But even with this generous qualification, I struggle to see how Burntwood School sufficiently elevates itself from the mundane and monotonous to merit its prize.
Which brings us back to the question of why it won. I suspect the answer is buried in the judges' closing comments: "With the UK facing a huge shortage of school places, it is vital we learn lessons from Burntwood."
The politicisation of architecture, even when it as thinly veiled as this, is controversial territory, although the RIBA has fractious form for veering here in the past. Even before the age of austerity when the Building for Schools bounty was in full swing, schools proved an unwitting political football.
One suspects therefore that this year's Stirling prize, with its implicit support for a sector whose design integrity many within the architectural community perceive as being under attack by the government, is as much a political statement as an architectural one. The irony is that the standardisation and efficiencies inherent in Burntwood School are characteristics the government would doubtless encourage.
Political proselytising does have its benefits though. At least it stopped Neo Bankside from winning.
Ike Ijeh is Building's architectural correspondent