The outcry at Crossrail's decision not to design review all stations shows we should not compromise on architectural legacy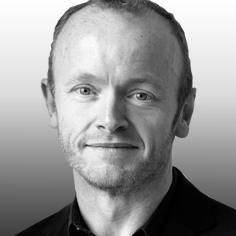 I read with interest at the start of the year that RIBA president Stephen Hodder has joined the call for a design review of all Crossrail stations. This follows Lord Rogers who warned the stations may not live up to the country's "great railway heritage". It's encouraging to see the question of the architectural legacy of public buildings being debated openly in this way.
Of course, it's absolutely appropriate that the design process takes account of delivering "value for money" to taxpayers and providing sustainable developments that meet current and future needs. But this does not mean that there should be any compromise in design quality and ambition, which if achieved can create a significant architectural legacy.
The tools available to all designers now enable rapid prototyping and visualisation, simulation and analysis and evaluation of designs in context
To give an example, London's St Pancras station shows how an older building can be updated and extended to meet current demands without losing any of its original character. Similar Victorian buildings have repeatedly stood the test of time thanks to a focus on space, strong structures and the use of high quality of materials. These buildings were built to deliver a powerful statement and lasting legacy, and in many cases they have achieved just that.
But how can we ensure the developments of today can deliver the same architectural legacy and what is the role of technology in helping us to achieve this for the longer term? The use of software to deliver designs that are optimised in terms of construction costs and long term operations and maintenance has been well documented and will continue for the foreseeable future. Equally, we'll see many examples of innovative design adding to the urban landscape across London and beyond and contributing to a long-term architectural legacy.
However it is possible for new buildings to deliver both, and design teams, clients and planning bodies have a role to ensure that we don't compromise on architectural legacy in the interests of making minor savings on costs of construction. Technology has a role here. The tools available to all designers now enable rapid prototyping and visualisation, simulation and analysis and evaluation of designs in context. All of which are positive additions to the design process to ensure that buildings are optimised not only in terms of performance, construction and operation, but that they address the brief in terms of aesthetics and legacy.
It's good to know that the Crossrail stations in the centre of London have been subject to the rigour of a detailed evaluation in terms of design quality but there is no reason why the suburban stations should not be subject to the same process. Technology can assist in this and as a profession we should be embracing it to ensure that we deliver public buildings that work efficiently and are fit for purpose, but just as importantly, make a positive contribution to the urban landscape and deliver a lasting architectural legacy.
Pete Baxter is vice president for engineering, natural resources and infrastructure sales for Autodesk in EMEA