Women and people from ethnic minorities make up just 10% of the UK building industry's total employees, and new recruits are few and far between. So what are firms doing to widen construction's gene pool?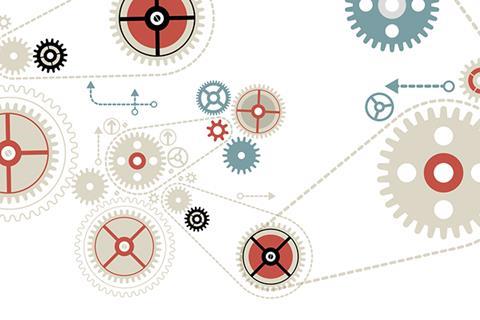 It is fair to say that the construction industry in general does not have the best reputation for employing the most diverse workforce. Women make up just 7% of the industry's total employees. The picture is even worse for individuals from ethnic minorities, who accounted for only 3.2% of the total construction workforce in 2009, according to a paper prepared for the Equality and Human Rights Commission, with little evidence of significant improvement since then.
Meanwhile, the industry faces its own demographic time-bomb as insufficient new recruits replenish the ranks of those retiring from the existing workforce. This October's Farmer review shows that the industry could face a 20%-25% decline in its available labour force over the next decade.
There has never been a more opportune time, therefore, to make the case for improving the industry's track record on diversity.
So what are the firms in Building's latest annual Good Employers Guide doing to widen construction's gene pool?
Among the industry's showpiece good employers, there are examples of significant efforts to increase the number of female employees.
Two of this year's top five good employers - Architype and JTP - stand out because women make up at least half of their staff numbers. At JTP, four of the firm's 13 partners are also women.
One of the key issues in terms of recruiting and retaining younger female staff is, of course, the quality of maternity leave provision on offer.
Here the survey shows a big improvement in maternity pay packages since last year's exercise. Over that period, the number of firms offering the only statutory maternity pay declined by nearly a third from 19 to 13.
The knowledge that we will be flexible makes it easier for female staff to stay with us and feel they can play a useful role and develop in a way they wouldn't be able to in a more restrictive office

Jonathan Hines, Architype
JTP offers six months' full maternity pay to staff. Assael Architecture, which is another of the top five good employers, has just increased its maternity leave offer for the second year running. Those women who have been with the Putney-based practice for five years or more now receive 24 weeks at full pay, plus 15 weeks of statutory leave and pay and the opportunity to take off a further 13 weeks unpaid. Those with fewer than five years' service still receive a relatively generous 12 weeks off at full pay, 29 weeks on a half rate and a further 11 weeks of unpaid leave.
All returning mothers also receive a free parking space and a home computer with access to the office network to encourage flexible working arrangements. New fathers, meanwhile, receive either four or six weeks' fully paid paternity leave, depending on whether they have been with Assael for five years or fewer.
Cullinan Studio's maternity benefits are structured differently. New mothers receive six weeks of maternity leave at 90% pay, followed by the next 33 weeks at 50%.
Women at Architype need only wait six months before they get the chance to benefit from their firm's own enhanced maternity package.
All female employees who have been with the company for a minimum of half a year at the end of the 15th week before their expected due date, receive full pay for six weeks after they have given birth. That period is extended to nine weeks for those who have been with the company for more than two years. Recently employed men get a better-than-average deal, too. New fathers qualify for a fortnight's full paid leave once they have been with the business for six months. And this is extended to three weeks once they have been at Architype for more than a year.
Jonathan Hines, managing director of Architype, explains why the Hereford and London-based practice takes such a generous approach to new employees.
"We feel that anybody coming to us should be able to operate as a human being and have good life-work balance. Just because they have chosen to come and work and only been with us for a short period of time, we don't see why they should be prejudiced against.
"The knowledge that we will be very flexible makes it easier for female staff to stay with us and feel they can play a useful role and develop in a way they wouldn't be able to in a more restrictive office."
Some firms, meanwhile, include explicit incentives for female staff to return to work post-maternity. Contractor Skanska offers three months full pay, with another 12 weeks at a half rate that is paid as a bonus when the member of staff returns to work.
Consultant Pick Everard has recently introduced a similar arrangement, providing a £1,000 bonus for all staff returning from maternity leave. Half of this sum is available immediately following return to work with the balance paid out after another six months' service.
The bonus is designed to "encourage people to think about coming back to the construction industry", says Jo Morrish, director of HR and training at Pick Everard, who adds that the company has also produced a guide for line managers about the issues facing women returning to work after a prolonged period on maternity leave.
"Twelve months is a long time and you feel that everybody has moved on apart from you. It can feel almost like starting a new job."
For Mace, a good maternity package is part of a wider effort to encourage female progress at the firm.
The contractor and consultant offers all new mothers 100% of their average weekly salary for 20 weeks followed by 19 weeks at the statutory level.
In addition, the company has also introduced its own Women of the Future programme, from which its first 132-strong cohort has just graduated.
Each business unit leader nominates a selection of women to benefit from the programme. They then take six modules covering career development, planning, contact building, networking, influencing skills and lean management techniques.
"They also get opportunities to meet wider business unit directors, who they might not normally network with," says Ellie Kreft, HR business partner at Mace.
Ultimately, Architype's Hines believes that a good gender balance creates a better working environment.
"The tone and atmosphere in the office isn't as healthy as when there is a more even balance."
gooIt's a comment that the industry, which remains a male-dominated bastion, would be well advised to heed.