Despite concerns about a slowing housing market and the impact of the eurozone on the UK economy, construction continued to grow in Q3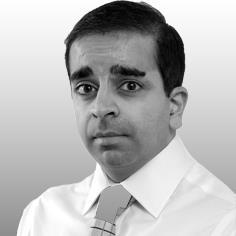 Also, the latest CPA/Barbour ABI Construction Index for October, which measures contract awards and so is a forward-looking indicator, suggests further growth across most key sectors of the industry over the next year. The index reached 136 in October, 3% higher than September and 7% higher than a year ago. Private housing had been the key driver of growth for the industry over the past 18 months but that index fell during October, compared with September. However, before alarm bells start to ring, this is still one-fifth higher than a year ago, leading us to expect private housebuilding activity to increase over the next few months. It was good to see growth month-on-month and year-on-year in education, offices and retail as the construction recovery continues to spread, suggesting it will be sustainable into the medium term.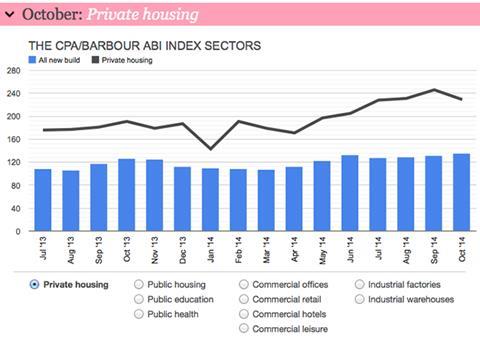 Private housing sector index
Cooling off
Recent data indicates that the housing market is decelerating. House price inflation slowed to 2% in Q3 and the Bank of England reported in November that mortgage approvals were weaker than anticipated, with policy makers' constraints on mortgage lending having a temporary adverse impact. The CPA/Barbour ABI private housing index in October indicates that contract awards were 7% lower than September but still 20% higher than a year ago. This still suggests growth for the sector going forward, albeit at a slower rate than last year when private housing starts rose 19.6%. Starts are expected to rise 18% this year and 10% in 2015. Given the higher levels of housebuilding, growth rates were always likely to slow, especially with the lending constraints being imposed. As this rate of growth from major housebuilders slows, what will be most interesting, looking into 2015, is whether small and medium-size housebuilders make a comeback. NHBC states that, at the peak, there were 12,215 SME housebuilders, but by 2013 this had fallen to just 2,710. If the industry is to ever build the 200,000 homes a year needed, we will need them.
Noble Francis is economics director at the Construction Products Association