But let's try to find some positives amid all the gloom
It has been year like no other – at least, let us hope subsequent years prove that to be the case. As 2020 draws to a close, it is worth remembering, however painful, what we have all been through over the past 12 months.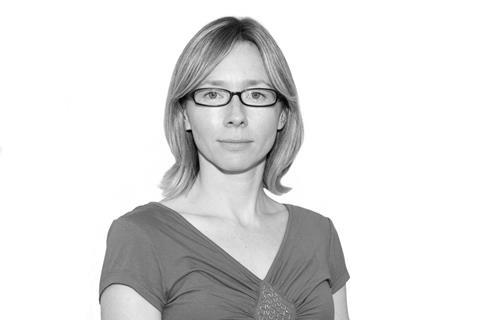 Our annual review covers key events and mishaps, but the inescapable fact is that the pandemic has overshadowed every aspect of life from March onwards. It is strange to think that back then one of the first inklings of the disruption about to unfold was the cancellation of the Cannes property jamboree that is Mipim.
Little did we know what was to come: national lockdowns, rising coronavirus death rates, site closures, jobs furloughed (few people even knew what the word meant), offices abandoned, city centres left empty, plummeting revenues and of course large-scale redundancies.
That is not to say the year has been unremittingly awful. There were some positives that could be easily overlooked, so let us dwell for a moment on some of the good stuff. First, against the odds construction staged a come-back when site operating procedures allowed site workers back, now deemed essential workers. Much of the co-ordination was down to a previously rather remote organisation called the Construction Leadership Council, which at this time of crisis managed to pull together disparate trade organisations and speak for the industry with one voice.
Construction's recovery from the dark days of the spring is enviable compared with sectors such as retail, hospitality and tourism
At the same time, individuals and companies reacted to the national need and offered to help, whether by donating or making PPE, volunteering their time and services to communities that were struggling, or most spectacularly by working to turn around the surge hospitals – mostly known as the Nightingales – in double-quick time.
Another arguably positive shift is that working from home has become the norm rather than the exception. While it may not suit everyone all the time, the distrust many employers had for flexible working has now largely evaporated. Predictions of the demise of the office have been widely called out as premature, though what offices will offer in the future is only being guessed at (see our feature on offices). What is without doubt is that in an industry where presenteeism had been rife, to the disadvantage of people with caring responsibilities, this revolution in working arrangements has to be a good thing.
Meanwhile many firms have used some of the downtime to plan for the future, in particular how to reduce their carbon emissions. Every week it seems another clutch of companies are unveiling their net zero carbon targets. This no longer feels like "greenwash": achieving net zero by 2050 is a huge challenge for all sectors of the economy and every construction firm and professional has their part to play.
And let us not forget that in terms of economic output construction's recovery from the dark days of the spring is enviable compared with sectors such as retail, hospitality and tourism. ONS figures showed construction output fell more than 35% in the three months to June but rallied in the third quarter, up nearly 42% (though the latest figures show a slowing recovery).
The spending review did not offer much new money, though the importance of capital investment was underlined as part of the "levelling-up" agenda. Indeed, Boris Johnson's "build, build, build" mantra has placed the industry at the centre of recovery efforts. And this week, with the release of the construction playbook we now have the government's plans for industry reform through value-based procurement, modern methods of construction and digital technologies – all designed to speed up the delivery of schemes and make companies more profitable.
Of course, while we can and should all try to look on the bright side, we must not ignore some uncomfortable truths this industry has had to face this year. No one could have escaped the grimly depressing evidence emerging from the Grenfell Inquiry. The sheer scale and range of failures by so many parties involved in the refurbishment of the tower, which went up in flames in 2017 killing 72 people, has been truly shocking. The inquiry continues into next year and is not at the point of apportioning blame yet, but already at an industry level there are deep structural safety reforms in progress and the hope has to be that wholesale change is on the way.
And then there is Brexit. It was always lurking beneath the surface, but most of us had more pressing things on our minds. As Building went to press, the Brexit trade negotiation between the UK and the EU had entered the endgame, bogged down yet again. Either way – deal or no deal – there is already evidence that construction products are being held up at ports, contractors are having to find work-arounds and stockpiling is deemed essential to ensure projects can be delivered. The realities of Brexit, whatever type we end up with, will have to be dealt with in 2021. For now, everyone is hoping their businesses have done enough to prepare and that the vaccine rollout will be the boost we all need.
After the year we have had, let's hope for a peaceful Christmas and restorative new year.
Chloë McCulloch is the editor of Building