What did we learn at Ecobuild about how buildings can be made to cope with rising temperatures?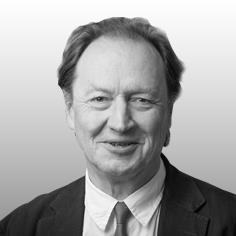 Just before the annual Eco-fest that was Ecobuild 2014, I was fortunate enough to be invited to chair the concluding event for the Technology Strategy Board (TSB's) Design for Future Climate (D4FC) programme; climate mitigation is largely understood with a regulatory framework but adaptation is easily side-stepped.
Like so many TSB programmes, D4FC has one eye on the business opportunities and was finely focused on our preparedness to demand, design and construct buildings to be adapted or adaptable for the anticipated rising temperatures. Working with CIBSE/UKCIP ProCLiP data, 50 projects with a combined capital value of £4.2bn were allocated up to £100k each to improve their future resilience and model their performance in the 2020s, 2050s and 2080s.
Dissemination is key and my appetite had been whetted by an interim TSB conference in June 2012 – I so wished we had been part of this programme. Then the architect and sustainability consultant Bill Gething wrote the excellent Design for future climate for TSB. RIBA Publishing has published Bill Gething and Katie Puckett's programme report in a book of the same title; this will be followed shortly by a legacy review by Ian Cooper and Matt Thompson. Extensive online case studies, factsheets and reports are available on https://connect.innovateuk.org/web/design-for-future-climate as well as through Adaptation and Resilience in the Context of Change Network (ARCCN), Climate Ready and Climate UK to increase the access.
At the end of a well-rounded if packed day, Jonathan Smales of Beyond Green challenged us with visions of where we might be trying to get to (and Copenhagen). I then concluded with the lessons that I had taken from the day:
· Bill Gething says we learn fast but recent history suggests that increasingly rushed business-as-usual is the industry's referred stance; so tangible data from D4FC is a great help.
· Over-heating is not yet in the public's consciousness despite many buildings already over-heating (and part of our pensions being invested in them)
· Pioneering, naturally ventilated buildings with high thermal mass may be particularly vulnerable to rising temperatures
· Thus far, insurers are reasonably happy to absorb the costs arising from extreme weather events but they are increasing in frequency
· Designing for future resilience comes with a degree of uncertainty but doing nothing is not an option
· Excellent landscape can be hugely beneficial but more work is needed to model its impact
· You don't have to do everything on day one but you do need to plan now for future measures to be undertaken as the temperature rises
· Clients like M&S (Plan A) and Derwent are 'pulling' but architects and engineers need to be climate and carbon literate and be able to discuss pay-back periods with all their clients
· The rest of the world is catching us up on low impact design, so get on and export
· Floods are concentrating all our minds and some cities like Southampton are already investing substantial funds in their own (flood) resilience
· There is a need for communities to come together to manage their own future resilience
· And, as always, it is the existing stock that is the big problem.
Robin Nicholson is a senior partner of Cullinan Studio and is convenor of the inter-disciplinary construction industry think-tank, The Edge