Despite the 80-seat majority earned by Boris Johnson and the Conservatives, the construction industry awaits clarity on spending and Brexit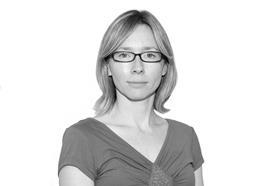 Boris Johnson hailed his election victory last week as a "new dawn" for the country, echoing his "sunlit uplands" optimism in the run-up to 2016's referendum. And it did feel as if, metaphorically speaking, the construction industry heaved a collective sigh of relief on Friday at avoiding a hung parliament or, even worse in some people's eyes, a Jeremy Corbyn-led government.
The markets said it all: on results day share prices of housebuilders jumped by double digits while the news also gave listed contractors a much-needed fillip. In the immediate hours and days after an election we only have the campaign promises as a reference point, but on the face of it the Conservatives' investment pledges should play well to construction firms.
>> Read: General election 2019: What are the Conservatives promising construction?
No, there is not the lavish public spending of Labour; then again few believed that would ever come to pass. But what is crucial for construction is that the Conservative manifesto – which commits to a million homes over five years, 40 hospitals and infrastructure for the north of England – prioritises capital spending.
We all know by now that getting Brexit done is the first priority of this government, and it is wasting no time in bringing the EU Withdrawal Bill back to parliament today. Johnson's 80-seat majority has led some to hope that he may take a softer Brexit, but he now plans to make it illegal to extend the transition period, meaning the trade negotiations will have to conclude by this time next year – something the EU says cannot be done. That cliff edge is looming once more.
Brexit aside, Johnson says he wants to repay the trust of voters in the north of England, many of whom, former life-long Labour supporters, are responsible for his victory. The Queen's speech due this Thursday, the second in as many months, should shed more light on these investment plans. Of course, we will have to wait longer for the Budget, expected in late February or early March, for the real detail.
So far Johnson has announced a limited ministerial reshuffle under which all the key posts for construction remain the same. That is probably another relief given the revolving door of construction ministers: if Nadhim Zahawi had been moved on, he would have served less than five months in post.
The reality is that immigration policy will be decided by emotions and by politics
There are reports that the PM is planning a shake-up elsewhere: he is thought to want to create a department for borders and immigration to oversee a new visa system after Brexit. This is a key issue and the signs do not look favourable for construction. Johnson is on record as saying that unskilled workers, the category into which the trades would fall, will have "no pathway to residency".
Industry leaders are using careful language at this stage, asking the government to ensure its immigration policy is fit for purpose and pointing out that the industry must have access to the right mix of skills if it is to build all the schools, hospitals and roads the country needs. It is a rational argument that needs to be made forcefully in Whitehall corridors, but the chances of success seem slim. A desire to control our borders is a big reason why so many back Brexit – you can try to counter that with economic reasoning but the reality is that immigration policy will be decided by emotions and by politics.
Our industry has been craving clarity and certainty for a long time. The election has now delivered a clear leader, but exactly what he intends to do in power and how that will affect construction is far from certain.
Chloë McCulloch, editor, Building