The new mandatory regime on building safety will be complemented by a voluntary scheme for industry-wide information sharing, implemented through expansion of the CROSS scheme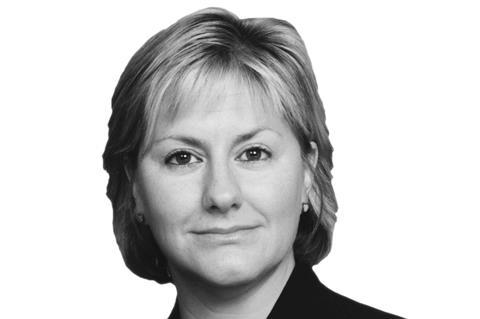 As we are all aware, in response to the tragic events at Grenfell Tower, the government has spent the last few years looking to reform the fire and structural safety regime for all higher-risk buildings. After the Hackitt report, and a consultation at the beginning of 2020, this process has now culminated in the publication this July of the draft Building Safety Bill. The bill will be the most significant regulatory reform in the sector for years and is likely to take effect in autumn 2021.
The newly created Building Safety Regulator will sit within the Health and Safety Executive and, as part of its remit, it will establish a system of mandatory occurrence reporting for duty-holders for any structural safety or fire safety related event that is perceived to represent a significant risk to life in multi-occupied residential buildings. Such reporting will allow the regulator to investigate incidents and take early action.
The detail of the reporting process is left to further secondary legislation, but the explanatory notes to the bill explain that the regulations will require a client to establish and operate a framework during the construction phase which will enable workers on site to report potential occurrences. Principal designers and principal contractors should then use this information to report structural and fire safety occurrences that could cause a significant risk to life in buildings within the scope of the wider regime. While the timescale for mandatory reporting is yet to be confirmed, it was previously indicated that this could be three working days, so organisations will need to get their house in order to be able to comply.
However, in addition to this mandatory regime, a voluntary reporting scheme is also being introduced. This voluntary scheme is intended to capture and share information with the wider industry through an expansion of the existing Confidential Reporting on Structural Safety scheme (CROSS).
CROSS is intended as a knowledge-sharing regime designed to prevent failures which, in turn, will lead to the development of safety improvements
What is CROSS?
CROSS is a voluntary scheme established in 2005 by the Standing Committee on Structural Safety. At present, CROSS collects reports from building and engineering professionals and maintains a database of these anonymised reports on its website. It publishes quarterly newsletters that contain these anonymised reports along with comments from the CROSS panel of experts designed to give guidance to the industry on the various issues.
What type of incidents will be reported to CROSS?
It is intended that the voluntary reporting scheme will deal with structural and fire safety occurrences that are of less significant risk. CROSS indicates on its website that no concern is too small or too large to be reported. Recent examples found in the July 2020 newsletter include a roof collapse at a primary school, an emergency motorway lane closure and a piece on the consequences of low professional fees for engineers meaning that they no longer attend site meetings and pay only infrequent visits to site.
CROSS states that around half of the reports it receives relate to issues on site, with structural failures and collapses, or safety concerns about the design, construction or use of structures being common. It is also interested in reports relating to near misses or near hits, or observations relating to collapses where these have not been uncovered through formal investigations.
It is important to note that the reporting process is confidential and no personal data is shared in the newsletter or the database.
What will CROSS's role be going forward?
It was clear from the Hackitt report that competence in fire safety in the sector had to be improved and better incident reporting was required, especially for high-rise residential buildings. This has only been reinforced by the evidence being heard at the Grenfell Inquiry. Undoubtedly this new non-mandatory reporting structure will complement the mandatory reporting to help to bring about such change in the sector.
However, the success of this is clearly not only dependent on incidents being reported but, perhaps more importantly, the industry engaging with CROSS's database of reports and the newsletters and self-implementing changes going forward. It is not yet clear how much investment the regulator will make in order to encourage the sector to utilise the vast wealth of information CROSS could have to offer. Nevertheless, it would seem to make good commercial sense for organisations to make use of such a resource as a tool to minimise risks to its business and peoples' lives.
Stephanie Canham is national head of projects and construction at Trowers & Hamlins