We need to sell our brands abroad in new ways if UK businesses are to take advantage of emerging opportunities in fast-growing South-east Asia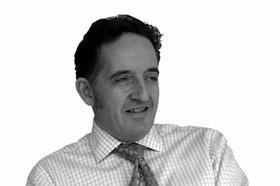 A key element of the recently launched construction sector deal is the commitment to increase the UK's export share of the £2.5tn global infrastructure market. The sector deal highlights that fast-growing markets in Latin America, the Middle East and Asia are likely to represent the best export opportunities – markets with rapidly growing cities that demand the innovative design and management solutions for which UK construction businesses are renowned. This export drive is essential – partly to offset the UK's negative trade balance in construction materials – but more importantly to secure a bigger share for the wider UK construction sector. Construction contracting exports totalled £1.8bn in 2016 – barely 1% of total sector output.
Accelerating digital innovation in the UK should find ready markets in tech-savvy Asia – which would create ways of generating revenue that are not as exposed
South-east Asia is a particularly important market opportunity for UK companies. In reality, firms have been doing direct business for many years with developers from Singapore, Malaysia and the Philippines when they have invested in the UK. Ironically, London, Edinburgh and other UK cities have become export centres as South-East Asian investors have flocked here to take advantage of the stability of UK markets and the devaluation of sterling.
As a result, many UK architecture, engineering and construction firms have a good understanding of how these businesses operate and deliver projects. Relationships built on programmes such as Battersea Power Station or jointly funded projects such as Embassy Gardens, both in Nine Elms, London, are certainly a starting point in building an export portfolio – an advantage that few other European contractors have, given the focus of South-east Asian investors on the UK.
Unfortunately, overseas operations have a high risk profile for many UK-based firms, and do not always deliver the expected premium returns. Carillion's problems in the Middle East played a big part in its ultimate failure. Other contractors, Laing O'Rourke for example, have withdrawn from overseas markets that are not profitable enough. Given the relatively low cost of construction in markets such as Malaysia and Thailand, it is particularly difficult to make a decent return based on construction turnover. Other routes to value will not only be more profitable but be less risky too.
One great way to build a profitable position has been the "fly in, fly out" model perfected by leading architects including Zaha Hadid and Foster + Partners. However, while this works well for "starchitects", it needs scale to be genuinely sustainable – the capability to design and specify to standards and market expectations across the globe will only ever be available to a few design practices. The RIBA has suggested the establishment of a global design hub in the UK to broaden this capability. UK standards also potentially provide opportunities, and with UK BIM standards being adopted in many markets, there are further chances for long-distance consulting.
These are great opportunities, but they feel somewhat incremental. The outcome will be excellent for the businesses that succeed but will not change the way in which we work as exporters or the way we generate our revenues. Perhaps as part of the wider transformation of the industry we need to think about the new horizons that will create new routes to market.
The first opportunity is well established. PPP has a long track record in infrastructure markets and UK businesses have always had a strong market position. Public–private partnerships (PPP) have immense potential in South-east Asia, where fast-growing cities have huge infrastructure requirements but need private finance to front-up the capital investment. There is a big opportunity for a UK supply chain ranging from banks, lawyers and consultants to constructors and material suppliers. Chinese PPP providers have become major players on the back of the One Belt, One Road development strategy but there are signs of reaction against high levels of Chinese influence. PPP potentially provides great opportunities for premium revenues associated with the advisory services at the front-end of the project and, with the UK a founder shareholder of the Asian Infrastructure Investment Bank, there is a strong starting point for engagement.
Megaproject advisory services is another area in which the UK is well positioned, building on the track record of London 2012, Heathrow T5 and Crossrail. Crossrail has already morphed into an international consulting business providing advisory services. The Thames Tideway Scheme, HS2 and other high-profile projects could soon potentially provide further chances to export UK capability in complex infrastructure.
Another potential opportunity is in digital – not just in BIM advisory, although that will be important – but based on the reality that digital revenues can be generated worldwide, whether from licence fees from a modular housing design or subscriptions paid for data-enabled services. Construction is slow on the uptake but accelerating digital innovation in the UK should find ready markets in tech-savvy Asia – which would create ways of generating revenue that are not as exposed to the delivery risk of in-situ construction. The announcement of the Transforming Construction R&D competition by public body Innovate UK should provide a big incentive to develop solutions aimed at these market opportunities.
Accordingly, setting out for fresh horizons doesn't just mean finding new markets and new clients. That would mean taking on a lot of risk as well as "baking-in" elements of the existing, flawed construction business model. Searching for new horizons also means finding fresh ways of making a living in our global markets. As a fast-moving and dynamic region, South-east Asia couldn't be a better place to start.
Postscript
Simon Rawlinson is head of strategic research and insight at Arcadis and a member of the CLC