Imports have recently dipped in price – future fluctuation depends on the outcome of EU trade talks, says Rebecca Larkin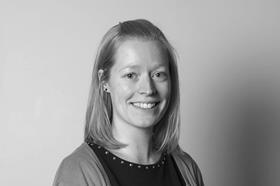 Since the EU referendum in 2016, uncertainty has been the buzzword for anyone making investment decisions. One tangible effect on construction has been the volatility of input cost inflation caused by depreciations in sterling. While imports account for only one-quarter of products and materials used here, the resulting double-digit increases in the cost of materials such as imported timber and structural metals pushed up inflation in construction materials and components to 5.2% in 2017 and 4.9% in 2018.
>> News: Value of construction exports to Europe falls (add link)
The relative near-term certainty afforded at the end of 2019 by no-deal being averted and a decisive general election result has seen the currency recover. In turn, decreases in the cost of imported materials have had a moderating impact on input inflation, with the overall index falling since November. The extent to which this continues will largely be determined by what progress is made in EU trade negotiations in the next three months.
Average weekly earnings in construction rose 4.6% in 2019, compared with 3.5% across the whole economy
But materials are only one element of input costs and while downward pressure is prevailing on this front, the sector's wage costs remain elevated. Average weekly earnings in construction rose 4.6% in 2019, compared with 3.5% across the whole economy. These pressures on labour costs have been present since 2015, coinciding with the rapid growth in housebuilding, residential improvements work, office building outside the capital and kick-off on major infrastructure projects.
Despite this growth taking work volumes to a record high, construction employment has remained around 2.3 million and even declined throughout 2019. Anecdotal evidence of EU workers going home may provide one explanatory strand of narrative, but there have also been reports of hiring freezes in response to a fall in orders and reduced forward pipelines. Given the rhetoric around limiting the migration of low-skilled workers, which would hit hardest those involved in groundwork or general on-site labour, it looks likely that input costs on the labour side are only heading upwards.
Rebecca Larkin is a senior economist at the Construction Products Association