Now construction just needs investors to press ahead with projects and government to commit to long-term funding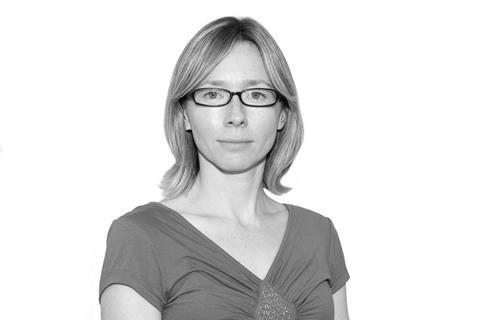 "A great day for science and humanity … " At last, there was some positive news this week of vaccine trials, with Pfizer and BioNTech announcing a success rate that exceeded all expectations, preventing 90% of people from contracting covid-19. There is now a real prospect that some kind of normality will return in the spring.
Aside from the amazing speed at which an apparently effective vaccine has been developed, the timing of the announcement in the first week of England's second nationwide lockdown has meant the sense of relief and hope has been hard to contain.
But the point for business is that scientists have proved that it should be possible to control the disease, thereby ending the prospect of a continuing cycle of lockdowns and restrictions that curtail key parts of the economy. Construction is able to operate during the second lockdown, although for key sectors it works in, such as retail and leisure, building work is the last thing they need.
Trading updates from construction firms indicate that many are recovering from the devastating effects of the restrictions earlier this year. Recovery has slowed in the past month, but the likes of Morgan Sindall are expecting minimal impact this time around and anticipating better profit figures than previously stated.
For the first time in a long time, people can start to look ahead, make plans and think about a more positive future
Housebuilders are leading the way. Updates from Taylor Wimpey, Crest Nicholson and Redrow are all extremely positive, while PMI data shows residential to be the best-performing area of construction activity in October. Not every sector was a winner; commercial had a better month but civil engineering slipped. Still, the overall picture is a world away from Q2 this year.
And now, with the UK hoping to have 10 million doses of the vaccine before the end of this year, and 30 million in 2021, the hope is that we will see a big boost to investor confidence. The surge in the stock market certainly backs up that view.
As Mace's Mark Reynolds has pointed out, this is great news for sectors his firm works for, such as hospitality and aviation, which have been ravaged by the effects of the pandemic. The expectation is that these will see a big bounce back due to pent-up demand – admit it, one of your first thoughts on hearing the news was that this could mean next year's holiday might actually happen.
It should make a difference to the residential sector, too. It is the most resilient in many ways, but there are still plenty of developers who have pressed pause on schemes worth £100m-plus. This should give them the confidence to go ahead. It will not mean an immediate uptick in work, but in 12-18 months construction firms should start to feel the benefit.
Others who have spoken to Building are a bit more cautious, noting that there are still a lot of unknowns. What if not everyone wants to be vaccinated? How will different global regions manage different levels of immunity and access to the vaccine?
The fear is that these factors will prolong global economic disruption. Others worry that sectors such as retail may not be quick to recover, having undergone such a fundamental shock that they are propelled into steep structural decline.
Still, there is optimism that the vaccine will have changed the government's outlook, which last week must have been bleak. Simon Rawlinson at Arcadis thinks the Treasury will be able to start assessing its financial constraints and thinking about what capital allocations can be made in its comprehensive spending review. Just the fact that there is now an exit strategy could affect the thinking about long-term funding for capital projects.
The other massive international news story of course has been Joe Biden's presidential election victory in the US. To have someone on the global stage who wants to tackle climate change feels important for a sector that is focusing increasingly on the net zero agenda. How much he will be able to do at home in the US will depend on how hobbled he is by the Senate and the Supreme Court, but internationally his role should have a positive impact.
The flip side for the UK is, as Rawlinson has pointed out, that a Biden presidency may reduce the window of opportunities around Brexit and trade deals. Last month, he laid out the possibilities for innovation as the UK goes it alone in the wider world next year but, speaking to him this week, he thinks that ability may be reduced. This is because Biden's stance on Brexit may help the EU to push for a deal that keeps a close regulatory framework without the market access that the UK wants.
We will know in a matter of weeks what type of deal – if indeed there is one – we will exit with on 31 December. But Rawlinson's point is that a less favourable deal might in the short term mean less disruption than no-deal, but in the long term it could mean that we will see less benefit from the break with the EU.
For the general public, however, there is little interest in Brexit right now. Especially as, for the first time in a long time, people can start to look ahead, make plans and think about a more positive future.
Chloë McCulloch is the editor of Building