Rather than settling down to a well-earned retirement at the age of 76, the developer of what will be the City's tallest tower is turning his attention to something rather more low-rise: housing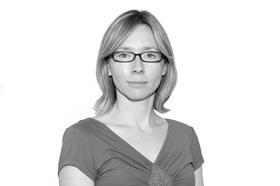 Sir Stuart Lipton is a towering figure, and not just in the sense of being tall. He is a man of stature in the development world, with a reputation for not suffering fools and widely seen – thanks to his years at Stanhope where he oversaw the development of Broadgate and now at Lipton Rogers where he's building 22 Bishopsgate with his business partner Peter Rogers – as the intelligent client par excellence.
To meet, he seems at first imposing, with sharp, alert eyes that miss nothing. But in conversation he is open and discursive on a whole range of topics which we've managed to capture in our interview. In fact, Lipton's tour for Building of his new pride and joy – the soon to be tallest City tower, known as Twentytwo – was preceded by an hour-long discussion that spanned everything from Brexit to the Spurs' stadium, which was then continued on the day of the photoshoot.
"Stuart Lipton may speak in measured tones but when you look back at his quotes you realise he's pulled no punches"
In short, Lipton has a lot to say. Which doesn't mean he'll immediately answer your question. He has a tendency to talk around it, but you gradually realise he's just taking his time, and unlike a politician he does end up telling you what he really thinks. He may speak in measured tones but when you look back at his quotes you realise he's pulled no punches (he's very clear what he thinks about Roger Scruton's housing commission appointment and the Spurs stadium project for example – to say nothing of his distaste for volume housebuilders).
So how does he cope with criticism himself, specifically that his 278m tower is a great big hulk of a building? As former chair of design watchdog Cabe, he could be more sensitive than most to the critics. But he appears unconcerned and unapologetic. In his words, "this is a decent building" that he's happy to put his name to.
Will the public be of the same view? As Twentytwo takes shape and construction work moves ever upwards – at the rate of a floor a week with the glazing fitted at one panel every four minutes – it's increasingly apparent just how enormous it is. Catching a glimpse of it jutting above the London skyline, from a vantage point four miles south of the City, Lipton's description of it as "a big chap" seems very apt. Although he makes the point that it's not a regular box shape, his assurances that the irregular floorplate and 22 "facets" along the facade will break up massing are less convincing. Let's be clear, this is no Shard.
But then Lipton and Rogers have always said this building should be judged by what's on the inside: the enormous lobby that doubles as an art gallery, the wellness centre and gym (complete with climbing wall), the communal food hall, the flexible floor plates, the biggest bike park in the capital. The list goes on, and it's impressive. Unquestionably this building will have fantastic facilities as a result of his focus on the people who will work there.
And anyone harking back to the Pinnacle days with its so called "Helter Skelter" design should remember the lamentable sight of "the Stump" and how the project languished for years during the economic downturn. Lipton and Rogers' flare for distressed and complicated projects means they are among very few developers who could have made it happen. Construction may be running a few months late, but hitches such as wind delay are small concerns compared with what Lipton has overcome to get this far.
So you'd think at the age of 76 and with all the achievements he has notched up over the years, Lipton would be happy to hang up his hat once this project is done and dusted at the end of next year. Not so. He's ready to branch out into a new area of development for him: housing. And we're not talking high-end luxury London pads for those City execs who work in his office buildings. No, Lipton is interested in housing for ordinary folk, housing with a social conscience.
Some may say he's late to the party, there are experts in this field already, but his point is that as far as volume housebuilders are concerned, they are doing a pretty shoddy job and he's scathing about the fat bonuses awarded to the top brass on the back of the Help to Buy subsidy.
Targeting the market in and around London certainly won't be easy, the latest figures from the housing department show the growth in new homes is faltering and the national figures are being dragged down by one big problem area: London. Brownfield sites in the capital are tricky to say the least, but where others are failing Lipton is confident he and his son's firm, First Base, together can do better.
With City office development cooling off, this could be a smart move – the demand for decent housing is there and it is not being met adequately. Lipton does seem genuinely driven by a desire to effect social change and to create good places for people to live. His combination of business acumen, uncompromising demand for quality and a desire to make a difference to society would be a welcome addition to the housing sector. Watch this space – Sir Stuart Lipton could be about to give those volume housebuilders a run for their money.
Chloë McCulloch is acting editor at Building
Postscript
Chloë McCulloch, acting editor, Building