Major investors are a driving force behind the net zero revolution as they become increasingly vocal about what they expect from the businesses in which they invest. With COP26 looming on the horizon, Simon Wyatt and Richard Twinn consider what this means for the construction industry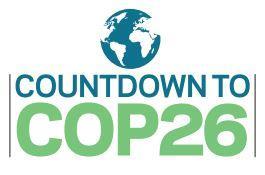 While those of us who specialise in sustainability have been pushing the green agenda for many years, it has only been in the past few that we have seen a significant increase in the demand for net zero carbon. After years of slow progress, the built environment is finally starting to respond to wider public demands and aspirations for real sustainable development. This is largely because the investment community has woken up to the inevitably destructive consequences of climate change, and the risks posed to their portfolios and assets.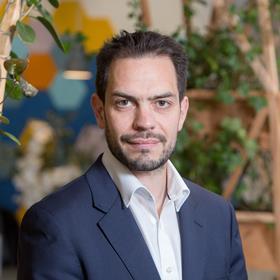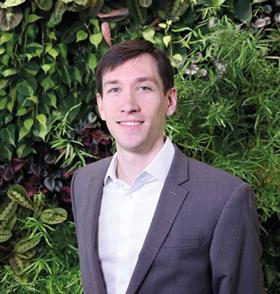 Major investors are becoming increasingly vocal about what they expect from the businesses and assets in which they invest. Last year, a group of 137 investors representing $20tn in assets called on large companies to set science-based targets (SBTs) or risk losing out on investment. And just last month a group of 38 investors managing $8.5tn in assets announced that they would be using the Institutional Investors Group for Climate Change's (IIGCC) Net Zero Investment Framework to help them achieve net zero by 2050.
Now, with COP26 on the horizon, and green finance being one of the conference's main themes, it is important for the built environment to understand what this means for us. If developments want to access funding and maintain their values, we need to take note and adjust building design in line with these new investment requirements.
There are a raft of frameworks and reporting processes that have sprung up over the past few years, but let's start with the two headline-grabbing ones mentioned above.
With green finance one of the conference's main themes, it is important to understand what this means for the industry
Science Based Targets is a global initiative co-ordinated by a group of organisations including CDP, World Resources Institute (WRI) and WWF which encourages businesses to set carbon reduction targets in line with the latest climate science. They are currently consulting on what net zero carbon targets should look like for businesses, and it is already clear that organisations will be required to take responsibility for not just the impacts of their own operations, but also their "value chain" emissions. This covers a raft of things including purchased goods and travel, but for an individual building it mostly means embodied carbon.
The investment community may not realise it just yet, but by pushing SBTs they will effectively be requiring developers and contractors to measure and reduce embodied carbon in line with the climate science. In case you were wondering, that means a minimum 50% reduction for all buildings by 2030. Needless to say, we should probably be getting started on that.
> Also read: The drive for green machines
> COP26: Time to get ready … the world will be watching
The same principle of science-based targets is also now getting applied to the operation of buildings through the Carbon Risk Real Estate Monitor (CRREM). This is highlighted by the IIGCC's Net Zero Investment Framework as the main tool for assessing real estate and is already sending shivers down the spines of investors with its graphs forecasting stranded assets over the next 30 years.
The idea behind CRREM is that you can plot your building's performance against a science-based trajectory for that type of asset. And when it exceeds its "carbon budget" it becomes stranded because it is no longer in line with the Paris agreement. If this happens, the asset will potentially attract a "brown discount" from investors and start losing value.
Developers can avoid stranded assets by setting a programme of asset improvements to reduce energy consumption and remove fossil fuel, as shown in the graph (below) from CRREM that shows potential stranding events for a UK office building.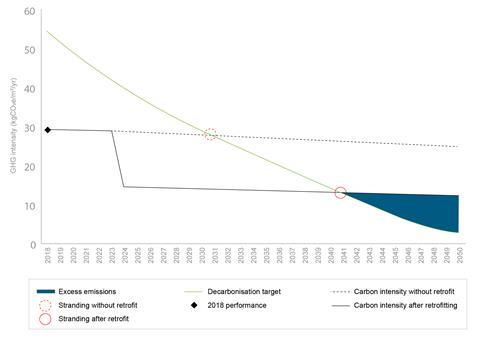 A number of investment funds are already using these tools as part of their acquisition and due diligence process when selecting and valuing new properties, with the more astute using it to offload poor-performing assets before the wider market cottons onto the price of carbon.
What is important to note here is that all models like this are only as good as the data going into them. Using a building's EPC to predict in-use performance is inherently flawed as they were never meant to be a prediction of energy consumption and hence can have a margin of error of plus or minus 50%. That level of inaccuracy means that the date of a stranding event predicted by the CRREM tool could be out by up to 10 years in either direction!
For investors, that level of uncertainty will be intolerable, and their focus will inevitably shift towards data based on how buildings are performing in use. In March, the government published a consultation on the introduction of mandatory operational energy ratings for commercial buildings, so investors will easily be able to judge our industry based on outcomes, not our modelling.
So how should we be reacting to these drivers? Well, embodied carbon and in-use performance are hardly new ideas and there is already a growing movement across the industry creating guidance and initiatives to help. These include the UK Green Building Council's Net Zero Carbon Buildings Framework, London Energy Transformation Initiative's Climate Emergency Design Guide and Embodied Carbon Primer, the RIBA's 2030 Climate Challenge, and the Better Buildings Partnership's Design for Performance initiative.
The problem is that many of these initiatives are still viewed as "leading edge" or "best practice". The question has always been, "how do we bring the rest of the industry along with us?" For years most of those who specialise in sustainability have argued for greater legislation to drive this, but it appears that ultimately the key driver for delivering real change will be finance.
As investors start to become more demanding of the building industry over the next few years, very soon they will expect, and more importantly fund, nothing less than net zero carbon.
Simon Wyatt is sustainability partner and Richard Twinn is principal sustainability consultant at Cundall
The challenge of COP26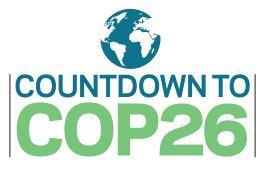 The 26th UN Climate Change Conference of the Parties (otherwise known as COP26) will be hosted by the UK and takes place in Glasgow on 1-12 November 2021.
The largest international conference ever held in the UK was postponed from November 2020 because of the coronavirus pandemic.
Alok Sharma, the former business, energy and industrial strategy secretary, has been appointed as the conference's president.
Delegates including heads of state, climate experts and negotiators will come together to agree co-ordinated action to tackle climate change, accelerating action towards the goals of the Paris agreement and the UN framework convention on climate change (UNFCCC).
The Paris agreement, signed in 2016, legally committed the 196 attending nations to limiting global warming to well below 2ºC.
As of February 2021, 191 members of the UNFCCC are parties to the agreement. Iran, Iraq and Turkey are among the nations yet to sign. The US rejoined the agreement on 19 February after the election of President Biden.
The UK's committee on climate change recently recommended emissions reductions of 78% by 2035.
According to the Technology Strategy Board, the construction, operation and maintenance of the built environment accounts for 45% of total UK carbon emissions (27% from domestic buildings, 18% from non-domestic buildings).
The UK Green Building Council says that around 10% of the UK's carbon dioxide emissions are directly associated with construction.
The industry will be well represented at COP26. Self-evidently, it has much work to do.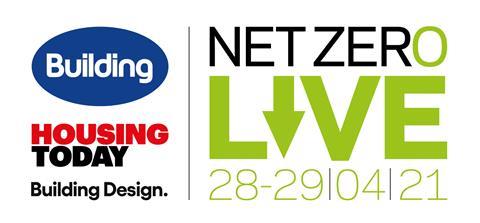 Interested in net zero? Join us on 28 and 29 April for high-level keynotes and interactive panel discussions as we hear from the experts in the industry on a series of issues relating to net zero. Click here for more information
The drive for green machines
1

2

Currently reading

The colour of money: Green finance