Firms have been warned on how long it takes them to pay their suppliers — but can government be a catalyst for reform?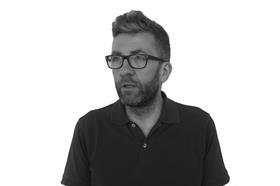 Next month is a big one for government's relationship with construction.
It has promised – and it has trailed that promise heavily – that it will start to look at banning firms from working on public sector contracts if they cannot prove they pay 95% of their invoices within 60 days.
For months now the government has been saying the same thing. In April, Whitehall sent out letters to thousands of suppliers telling them to mend their ways or face the consequences. Cabinet Office minister Oliver Dowden, who was also handed the paymaster general's role in last month's cabinet reshuffle by prime minister Boris Johnson, said at the time the letters were sent out: "From September, if government contractors are late with supplier payments, they could be prevented from winning public contracts until they clean up their act."
Too often the risk contractors are expected to carry is way out of proportion to the money they will actually make
Dowden remains at the Cabinet Office so expect some continuity with this stance. He signed off his April letter with the warning: "I expect to see you meeting the required standards and making improvements if necessary."
The latest payment data shows firms have got better at paying their suppliers but are still woefully short of where the government expects them to be in less than a month's time.
The country's biggest builder, Balfour Beatty, now pays 86% of its invoices within the 60-day period and all eyes will be on the figures for Laing O'Rourke, the country's biggest private contractor, when it releases its latest data at the end of October.
At the moment, its figure is 57% – a poor performance that chairman Ray O'Rourke has promised to improve.
The problem is, with the bar set so high, the government will have very few contractors to carry out the work it is now so zealously promising. Now, only four are meeting the 95% target and only one, Willmott Dixon, is meeting the government's criteria of two successive reporting periods above 95%.
So, what to do? Well, lower the 95% target for starters, to something more manageable, while avoiding paying lip-service to the idea that bigger firms need to do better at paying their suppliers. Something like 75% or 80% would seem to be a good idea.
That sort of target range would encourage firms to make the necessary steps in the right direction and allow the government some wiggle-room in its promise to get tough with firms not hitting the mark. It can't ban everyone – that would be ludicrous.
How quickly a firm pays its suppliers is usually a good barometer of that firm's financial health. When Carillion switched to 120-day payment terms, alarm bells pealed.
Firms hold on to cash for a variety of reasons but the single biggest factor is for cashflow purposes. With contractor margins so wafer-thin, the thinking goes, it's an extra way to cope with the day-to-day struggles of this industry.
And herein lies the problem. When will it get better? It is possible to make a living from margins of 2% or 3%. These might be risible returns for firms in other industries but, nonetheless, firms can make money provided they're not loaded with all sorts of risk. But too often the risk contractors are expected to carry is way out of proportion to the money they will actually make. A few weeks ago, HS2, a public sector client remember, was forced to concede that it would have to start again with the tender to build a new station in the middle of Birmingham.
That should be a prized scheme but, in short, contractors said the risk was too great and decided not to bid. HS2 said it would have a rethink and admitted there had been "increasing concern regarding risk transfer and [we] wanted to revise our position to provide a better balance and overall outcome". Clearly, the firms it expected to bid for the job told it they weren't going to do so.
For listed firms, eager to please City investors every six months, the dangers of chasing work are perhaps even greater than they are for their private peers. Now a private company, Interserve went into the energy-from-waste market simply because it was a new revenue stream. It was an untapped market that was going to bring in lots of new work, won under long-term contracts with better margins.
Instead, the sector helped send it into administration and created a heap of damaging headlines for a firm whose roots go back more than 130 years. It has managed to be kicked off two of these schemes – Glasgow and Derby – because someone on the other side has decided they've had enough.
Kier, too, went on a spending spree that the City lapped up but which ultimately laid low the country's second-biggest contractor. In both cases, the pair's share price was shredded as the scale of the problems became more apparent.
It's no coincidence that Kier has been called out over its payment record – although the criticism seems to be working – the time it takes to settle up has plummeted from an average of 59 days to 42 days, a fall of nearly 30% in two years.
When contractors pursue money, firms chase the wrong jobs, things go pear-shaped, money gets thrown at them and suppliers suffer. The problem is that as workloads falter – and surveys are saying they are doing exactly that thanks to global and Brexit uncertainty – too many firms will start to bid for jobs at cut-throat prices simply to bring in revenue.
And then the same thing happens all over again.
Dave Rogers, deputy editor, Building