Cost of bolt problem wipes out most of steel specialist's recovering profit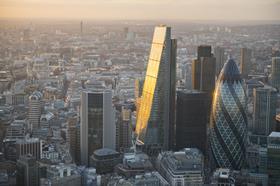 Steel specialist Severfield has said the failure of bolts on the Cheesegrater will cost the firm £6m, almost completely wiping out its profit for the year.
The firm said the problem, which is being dealt with alongside developer British Land, contractor Laing O'Rourke, and design engineer Arup, by replacing each of the bolts on the building at risk of failure, has already cost the firm £1m. In preliminary results for the year to 31 March published today, the firm said liability for the £6m cost of the works had yet to be established, but nevertheless it had decided to write-off the cost in its accounts.
The write-off nearly equalled the firm's underlying pre-tax profit, leading it to report a final pre-tax profit of just £100k for the year, after total exceptional items of £8.5m. This was still a better performance than the £2.6m loss reported in 2014. Revenue declined from £231m to £202m, the firm said.
The performance of the firm's Indian joint venture improved over the year with Severfield's share of the losses reduced to £200,000 from £3m in 2014 reflecting the reduction in overheads and a higher volume of work.
Market conditions in the UK also improved with the firm's order book valued at at £194m on 1 June 2015, which Ian Lawson, chief executive, called "very solid".
Lawson added the firm was pleased to be able to reintroduce a final dividend of 0.5p per share.