Mace's Jason Millett argues that while measures in the Queen's Speech are welcome, a delivery focus is now essential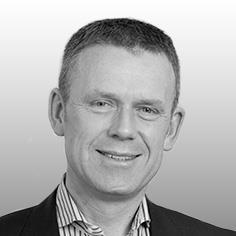 This week's Queen's Speech, the last before next year's general election, set out the coalition's final legislative agenda for this parliamentary term.
Taken as a whole, the speech was designed to show that there is life in the coalition yet, and is the product of a two-party government finding its final points of agreement and compromise before they part and set out their individual party policies.
It's encouraging to see that infrastructure is still high on the agenda. The Infrastructure Bill has measures that the coalition believes can help to get more infrastructure off the drawing board and into the ground. It also covers new, but somewhat controversial, areas such as fracking – subject to the outcome of a consultation – which should provide the basis for a thorough examination of its potential role within our UK energy mix. While it's great to see a consultative approach on fracking, we do need to maintain an unerring focus on new nuclear, and the challenge of bringing more capacity into our existing energy supply to replace aging infrastructure.
The 2014 Wolfson Economics prize has demonstrated that championing creativity can bring new ideas to the table and raise the profile of UK thinking to an international stage
Measures such as reforming the Highways Agency are also progressive and to be welcomed – as they look to give the organisation more commercial latitude to unlock major programmes with greater speed and independence, much like Network Rail and TfL already do.
For me, the continued focus on infrastructure is to be warmly welcomed, but we need to move past talk to action; for example, while there is general cross-party agreement that we need to increase the supply of housing, we need to now focus on making it happen. To realise the kind of numbers the government is proposing, the whole delivery model will need to change. We need to look at taking a programmatic approach to planning, funding, finance, design, construction and maintenance – all of which need to be part of the answer. Such an approach will not only drive up the number of houses delivered, but also create the incremental savings which will inevitably be required to close any likely funding gaps.
The Bill is not a new vision for infrastructure, and nor should it be, but it does serve as a further demonstration that infrastructure must remain firmly on the agenda in the run up to next year's general election – and play a significant part in all of the major parties' manifestos. As this week's announcement of the finalists for the 2014 Wolfson Economics prize demonstrated, championing creativity in order to foster innovation is a great way to bring new ideas to the table. It can also raise the profile of UK thinking to an international stage. All the political parties should be looking at how as a government they can create the right environment for industry to bring forward new ideas, accelerate change and deliver world-class infrastructure.
Jason Millett is chief operating officer, major programmes and infrastructure at Mace