Take out private housing in the South-east and construction growth so far for the rest of the country doesn't look so perky, but that could change …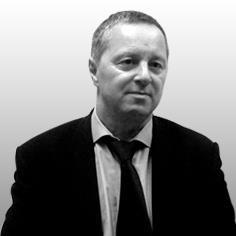 Much fuss was made of the 2.8% monthly fall in the official construction output figures for February, with commentators keen to blame bad weather and flooding
The truth is the monthly data bounce about come rain or shine. It's silly putting too much emphasis on one month's figures, particularly as they may be revised a month later. But more interesting was what the output statistics didn't show.
Despite growing hype about construction growth (admittedly emanating mainly from London and the South-east) there's little sign yet of actual growth once you take out investment in private housing.
Growth over the 12 months to February was about 9% for private housing work, new and RMI. The rest of construction barely grew. Indeed output for all non-housing new work actually fell, with infrastructure the lead weight.
If you're outside London and outside housing things aren't so perky. The latest regional construction jobs data underlines how uneven the construction recovery still remains.
But this is set to change, says the Construction Products Association (CPA). And there's good reason to believe that growth in construction activity is spreading. Recent business indicators for firms early in the construction pipeline, such as RIBA's Architects' workload survey, are very bullish.
The CPA forecasts growth of 4.5% for construction this year. That's upwardly revised from three months ago, when the forecasters penned in 3.4% for 2014.
Infrastructure work is set for double digit growth this year, with an average annual growth rate above 8% for four years. The mighty commercial sector is expected to grind up to growth of more than 5% by next year. Industrial building work will expand 10% plus in 2014 and enjoy respectable growth after that, while housing bubbles along very nicely thank you.
But the really good news is that the forecasters not only see a few years of growth at about 4%, but also seem far less fearful of nasty risks materialising and blowing their forecast off course.
The one fly they left in the ointment was that the forecast rests on the government sticking to its promises.
That's a good bet in the run up to the general election, but a rather shakier assumption for the years immediately after.
Brian Green is a journalist and commentator