Early contractor involvement and a 'no blame/no claim' ethos are just some ways this procurement method could improve the industry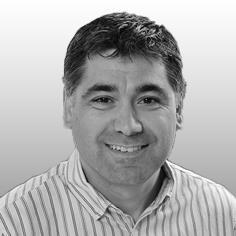 Over the years, one of the things that we have learnt at Elliott Wood is that you cannot do BIM effectively working under current procurement methods. It simply doesn't work.
We often work with architects and building services engineers and produce a coordinated design model for tender only for the building services layouts or manufacturer to change post tender or for the contractor to suggest enhancements; both of which usually prompt design changes.
If the contractor was appointed earlier these changes would be eliminated and an abundance of waste and frustration omitted.
As part of the Government Construction Strategy, there are three methods of procurement that have been recommended to the industry; Two Stage Open Book, Integrated Project Insurance and Cost Led Procurement. All of these methods promote early contractor engagement and can deliver benefits; however the only one that we believe will give us the opportunity to bring the much needed cultural change to the industry is Integrated Project Insurance (IPI).
Integrated Project Insurance (IPI) is a new model that unlocks the potential of integrated collaborative working by:
• Aligning the interests of all team members with the functional needs of the client
• Assuring solutions are achievable, affordable and delivered in a culture of full collaboration
• Insuring the outcomes, including cost overrun, and establishing a pre-determined maximum financial exposure for all parties
The IPI model has been developed by Integrated Project Initiatives Ltd in conjunction with brokers Griffiths & Armour and is currently being trialled on several projects across the UK. Monitoring of the initial trial projects is being undertaken by a cross-industry consortium, "Rethinking the build process - delivering more for less under the IPI model" funded by the Technology Strategy Board.
The current system for managing projects and risk is broken; it is divisive, adversarial and creates huge inefficiencies for clients by driving up project cost
The IPI model requires the creation of an alliance (a virtual company) and requires each selected practice to take a seat on the board of the alliance. The alliance contract empowers the team to create and deliver solutions fit for the purpose set out in a strategic brief in a "no blame/no claim" environment, supporting innovation and incentivising successful outcomes. The alliance identifies preferred solutions on the basis of the "best for project" outcome in relation to achieving a success criteria and meeting the needs of a strategic brief.
The alliance develops potential solutions on an open book basis and alliance members are paid for what they actually do, which is only as much design and investigation as is necessary to determine the viability of the most appropriate solutions.
Alliance members can agree their level of pain-share/gain-share, but the two figures must be equal for each party. So as structural engineers, if we agree to 1% pain-share, then our gain-share cannot be greater than 1%. This procurement method incentivises all team members to achieve the desired outcomes. The alliance members know that their financial exposure is capped at their agreed share of the total pain-share and any waste is wasting their own as well as the client's money.
The current system for managing projects and risk is broken; it is divisive, adversarial and creates huge inefficiencies for clients by driving up project cost. At present, we work in a world where we design a building only for it to come in over budget and require 'value engineering'. Value engineering should be part of the process done during the design of a project, not an after thought. IPI will allow this to happen and enable alliance members to add value from the outset.
As demonstrated at a recent event, hosted by Elliott Wood (along with Griffiths and Armour, Integrated Project Initiatives, Metz Architects and Herbert Smith Freehills) there is clearly a keen interest in IPI and a will to change the way we currently work. However, there is still a certain reluctance from the industry to move away from traditional construction methods – even though most of us know it's not the way we would do things if we had the opportunity to start from scratch.
IPI isn't for everyone, whilst the insurance provisions are unique, the IPI model is founded on the proven methods of key exemplar projects, and is only available to integrated teams which genuinely wish to work collaboratively. If your glass is half empty (i.e. you are more concerned with the potential pain, rather than the prospective gain) then IPI may not be for you.
But for those who want to change the way we work, we recommend following some of the trial projects, particularly Dudley College Advance 2 – Because, if these trial projects prove to be successful then I fully expect IPI to become common place.
Steve Faulkner, associate director and head of BIM at Elliott Wood