A resurgent commercial market means contractors now more able to pick and choose their projects. But this is making clients keener than ever to develop relationships, build a team and engage earlier with specialists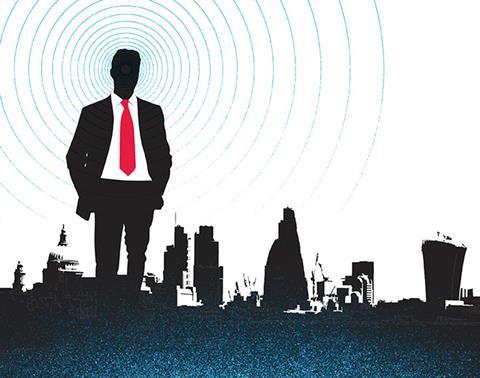 The rebounding commercial market is transforming the entire dynamic in construction activity in a sector, which accounts for a huge slug of total output. Where for years contractors have been looking to win scarce work by bidding furiously at ever tighter margins, increasingly they are now taking a very different view of the risk they are willing to take on jobs. As Steve McGuckin, UK managing director at consultant Turner & Townsend, said last week: "The confidence in London is now so strong that contractors are able to pick and choose their projects. The days of builders bidding for every sniff of work are gone. Tender prices are still competitive, but with input costs starting to creep up this may not last forever."
Given the shifting sands, we asked four top commercial clients for their view on four key questions about how they plan to work with their suppliers in this new reality in order to navigate this new reality.
How do you procure construction work?
Most clients appear to be sticking with fixed-price contracts, at least for current tender processes, but the wording of contracts is changing to reflect the power shift happening in the market. Helical Bar director Matthew Bonning-Snook says: "We always want to do fixed-cost work because you know exactly what you are going in for. [But] contractors are being a bit more picky about jobs. There's less risk transfer [to contractors] now that things are getting hotter."
We look at the attitudes of the people, both at chief executive and site level. We want people to have honesty, integrity and enthusiasm

Tony Giddings, Argent
The terms of engagement are also changing, with GPE's head of projects James Pellatt saying the firm has shifted to two-stage tendering and is even negotiating some packages of work in order to get the right suppliers. There is also an emphasis on partnering in order to retain availability of contractors. Argent partner Tony Giddings says: "We still prefer to use design and build as a form of contract, and we still believe very much in partnering with a limited number of main contractors and in bringing the supply chain in as early as is sensible. We want to create teams of consultants that we work with time and time again. Relationships are hugely important to us.
Construction management, where the price risk is retained entirely by the client and which was therefore anathema to many during the recession, is also making a return. Stanhope's head of development management Paul Lewis says: "On larger schemes, construction management has [until recently] been quite unfashionable in the market place but there seems to be a change of view: even the largest and most risk-averse companies seem to be using CM as an option for procurement."
What are your priorities when selecting contractors?
Above all, relevant experience and the strength of the team is the main priority. Bonning-Snook says: "It's who you have got on the team and if they have experience on similar projects. It's no use having a team that is used to doing hotels when you are carving up an office building in Shoreditch. You need the right people with the right experience and hopefully a contact at a reasonably high level within the organisation so that if you are having a difficulty you can pick up the phone and rectify it sooner rather than later."
For clients, having a big pipeline is helpful in this regard. Paul Lewis says: "Trust is very important to us and the strength of the individual teams that they put forward. One project relationships is not the way we work at all." According to Giddings, attitude is also important. "We look at the attitudes of the people we're working with, both at chief executive and site level. We want people to have honesty, integrity and enthusiasm," he says.
For GPE, Pellatt also wants to know about his contractors' attitude to payment down the supply chain. "We want our main contractors to pay our subcontractors on a back-to-back basis and while that may not be quite possible, we will definitely exclude contractors that have extended payment terms. Increasing payment times increases costs for me because ultimately the trade contractor is going to factor that into their tender. Either way it's a very cynical ploy."
Costs are continuing to go up and I don't see that stopping any time soon. We are very conscious that we need to offset the construction risk by having fixed-price contracts

Matthew Bonning-Snook
Do you see market conditions improving further over the next year, and if so, are you worried about cost implications? Pellatt's response, which sums up most of the clients, is that he is "concerned, yes, but not worried". There is undoubtedly an acceptance among clients that prices will rise, but there is also confidence that they will be able to cope with this changing situation. Giddings says the "mass of work going on at the moment" does "put a major strain on costs." "Contractors and trade contractors can't keep working for very poor returns," he says, "and obviously their staff costs and material costs are going up. But that will be balanced out by increasing values, so it's not all doom and gloom."
Bonning-Snook says he is trying to tackle the issue by signing contractors up to fixed prices. "Costs are continuing to go up and I don't see that stopping any time soon. We are very conscious that we need to offset the construction risk by having fixed-price contracts and working with people we can trust so that we can deliver the building at the right price."
However, the risk for clients now is that contractors and consultants won't be interested in bidding for work. "I think we're going to find many contractors turning work away if they think that the procurement is unduly risky for them or unduly time-consuming. Tendering costs a lot of money. If people see too many people on the tender list, they're not going to bother," says Giddings.
Pellatt adds: "It is not neccessarily a bad thing because we are coming up from a very low base. Ultimately we need the trade contractors to be around for the long term and start to invest. Materials are less of an issue than labour, which is the greatest risk for costs."
Does the strengthening market mean you are altering the way you are working with your supply chain, and if so how?
The clients are not planning to make major changes immediately, but many are planning to engage earlier with key contractors, particularly specialists. Giddings says: "It's more of the same, but obviously we will need to work more closely with the supply chain sometimes and talk to them earlier so we can book them into our programmes. We need to talk to the specialists who can supply both the product and the expertise as early as possible."
Bonning-Snook says: "It's good to get the contractor on board early. For key features like cladding, we might even start to engage with the subcontractor before we get the main contractor on board."
Some are also looking to new suppliers. "Depending on where it is and what sector it's in, we will need to broaden the supply chain. For instance, as we increase our work in residential and retail, we are looking for expertise in those areas from within our existing supply chain. Where that is not present we will look elsewhere."
The developers
James Pellat, Great Portland Estates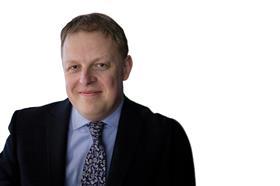 The London-based developer has over 800,000ft2 of commercial office space to deliver, all of which will start in the next 12-18 months. These include huge schemes such as the £150m 35-50 Rathbone Place scheme won by Lend Lease.
Beyond that the firm has got 15 projects totalling 1.1 m ft2 to take it through to 2022. GPE's head of projects, James Pellatt says the firm has sufficient funds in-house to deliver all of this development and is looking at the various planning, right to light and other consents to take them forward.
Tony Giddings, Argent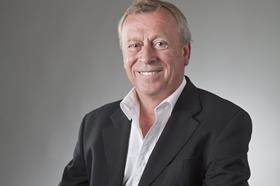 The developer and construction manager has a pipeline of around £1bn, according to partner Tony Giddings, much of which is at its principal development in King's Cross, London. This includes two blocks of residential with over 300 units between them,
plus an apartment development in three old gasholders, which it is hoping to get on site next year.
In terms of commercial buildings, it is starting on the enabling works for plot B6, designed by Demetri Porphyrios, and hopes to be on-site fully by next year. Six months later it is planning to start speculatively on the Eric Parry-designed B5. Outside London, Argent is development manager for Manchester City Airport, and on the commercial scheme at Paradise Circus in Birmingham.
Matthew Bonning-Snook, Helical Bar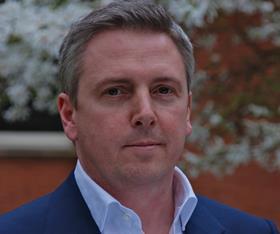 Fresh from appointing Skanska to its £95m Creechurch Place job, Helical has more work going out for tender, including its 330,000ft2 Old Street roundabout scheme thought to be worth around £70m, alongside it's £12m Maple House refurbishment job nearby. After that there will be the £120m St Barts Square job. The firm is also building Scottish Power's new HQ in Scotland, and four retirement villages, Durrant in Fayegate, Maudslay Park, St Loye's in Exeter and Bramshott Place in Liphook.
Paul Lewis, Stanhope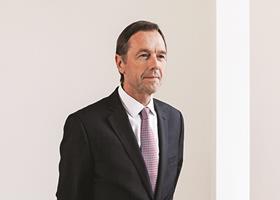 The developer and development manager has branched out of its core London-based commercial business in recent years and consequently its pipeline of developments over the next three to five years contains £2bn of construction expenditure, and is larger than it's ever been, according to the firm's head of development management, Paul Lewis.
For individual client profiles with each of these commercial clients, click on the links below.