The DfE has so far failed to hit its construction cost cutting targets, why?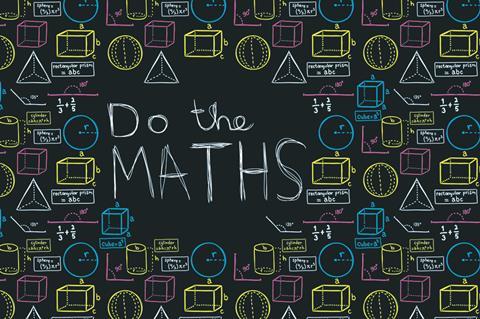 When are cuts not cuts? Why, when they are efficiencies, of course. In much the same way that the Labour government liked to characterise any increase in public spending as "investment", the coalition has been at pains to describe as many of its cuts as possible as "efficiencies" - doing "more for less".
The focus on efficiencies has certainly made itself manifest in the government's construction strategy, which demands that all the departments that fund construction projects achieve stringent cost reductions of 15-20% over five years. The seven departments involved, which range from the Department for Transport to the Ministry of Justice, have responded with a variety of strategies involving everything from greater use of BIM to an increased use of off-site building techniques.
The Department for Education (DfE) in particular has made the headlines with its attempt to streamline its school building programmes, with great emphasis placed on increasing the efficiency of its procurement process, as well as on standardised design. The latter has been the source of some controversy, with many architects warning that the result of standardisation will be a generation of inadequate, uninspiring schools that detract from pupils' learning environments.
The DfE and its indefatigable secretary of state Michael Gove have responded to such criticisms robustly, claiming that as long as certain basic standards are met, there is no evidence to suggest that expensive architectural flourishes do anything to enhance the quality of students' educational attainment. While that particular argument will doubtless run and run, however, what is now clear is that the DfE and the Education Funding Agency (EFA), the department's main delivery body, have fallen behind on its construction cost reduction targets.
At the start of July the Cabinet Office released its second annual assessment of how the main building departments are progressing in meeting their 2014/15 cost reduction targets.
Our next return will include recent schemes being procured through the EFA's contractors framework, showing more than 40% reduction compared to the cost of BSF

DFE spokesperson
The DfE was one of just two departments to have fallen behind on its targets, the other being the Department of Health, which fell just two percentage points short of its interim target of achieving a 9% reduction by 2012/13. By contrast, the DfE had been charged with reaching an interim target of 17.8% by the end of 2012/13, but achieved just 11.3%. The department is required to have made cost savings of 20% by the end of 2014/15.
So, how can the DfE's apparent failure be explained? And how might the construction industry support the department and the EFA to meet that 20% cost reduction target without compromising the quality of England's schools?
The department itself is bullish, claiming that it is on track to meet its 2014/15 target and that the statistics for 2012/13 disguise the efficiencies it is achieving because they still include the costs of construction projects procured under the previous government's colossal Building Schools for the Future (BSF) programme. The department says school building projects that have been procured through the EFA's contractors framework - the main procurement route for the Priority School Building Programme (PSBP), which replaced BSF - show that huge efficiencies have been made.
A spokesperson for the DfE said: "The cost data in this report is historic. Our next return will include recent schemes being procured through the EFA's contractors framework, showing more than 40% reduction compared to the cost of BSF under the previous government - far in excess of the 17.8% target."
She added: "We have already developed a set of baseline designs to ensure that every new primary and secondary school will be built more efficiently and sustainably, saving up to £6m per school compared to BSF schools.
We have also reviewed the area standards for new schools, reducing wasted space, and decreased procurement times significantly."
The assertion that the data included in this year's statistical return to the Cabinet Office reflects continuing work on BSF projects makes sense. The first school to be built under the PSBP only broke ground in May this year. So the department is correct that the data so far does not include PSBP schools.
Marcus Fagent, sector lead for education at EC Harris, is working with the EFA to help bring down construction costs. He says that as a result of standardised designs and other cost saving initiatives, schools built under the PSBP should be about half the cost on a £/m2 basis than under BSF. "With BSF we were routinely spending £2,800/m2," says Fagent. "Under the new programme we are getting more like £1,400/m2".
However, Roger Hawkins, founding partner at architecture practice Hawkins Brown, believes that the PSBP's efficiency could be improved further if more thought were put into each school's individual requirements. There is, he believes, a rush towards demolition and rebuild when often a refurbishment combined with sensitive extensions would be a more efficient use of scarce resources. "Universities have estate departments that manage their estates efficiently," he says. "There's repair, sensible maintenance and extensions where they're needed and they get better value than just trying to apply a new build mentality to every new school […] The big builders just want to produce bundles of new schools to low specifications, reducing standards and sizes."
According to Fagent, Hawkins may have a point if in a few years' time the majority of schools projects are still new build. At the moment, the PSBP is dealing with schools in the worst of conditions, so one would expect that for these the most cost-effective option is demolition and rebuild. "I think as we work through the programme, that we will be left with schools that aren't in such bad condition and that there will be more scope for a refurbishment approach," he says. "We're not there yet, but we will be in two or three years."
Potentially more troubling are concerns that while the DfE's and EFA's approach will lead to construction cost reductions, it may not actually save the public purse all that much once whole life-cycle costs are accounted for. After all, if reducing construction costs leads to poor-quality buildings with poor energy efficiency standards, they will inevitably cost more to maintain, may have a shorter shelf-life and will certainly cost a lot more to run.
They may be cheaper to build, but there is another angle around whether if we go for cheap buildings in capital terms it leads to dearer running costs

Senior director at a contractor
"They may be cheaper to build, but there is another angle around whether, if we go for cheap buildings in capital terms, it leads to dearer running costs," says one senior director at a contractor with experience of working on projects for the current and previous government. "My view is that when sustainability kicked off everybody for years and years said that you had to look at the whole life-cycle cost. That's started to disappear because people are just looking for the cheapest building."
Others reject the idea that the PSBP schools will be more expensive to maintain or have a shorter shelf-life, but agree that energy efficiency standards may be more problematic.
Indeed, Michael Buchanan, education director at contractor Galliford Try, says that because most PSBP schools will be procured via the EFA's contractor framework rather than via PF2 (thanks to the government's switch of large parts of the programme to capital funding) it inevitably means that it will be more difficult to hold contractors to account on the in-use performance of the schools they construct. "In a PFI scheme you can have financial penalties if the actual performance of a building varies from what is promised," says Buchanan. "But because with a capital-funded programme it's paid on completion, there is no financial connection beyond that point to which they can apply penalties."
However, there is still an incentive for firms to ensure that the schools they construct at least meet the EFA's minimum energy efficiency and environmental requirements. After all, if a company has made the investment in both time and money to get onto a multimillion-pound framework, it surely wants to ensure that it wins as much work as possible from that contract. "We're taking it very seriously because obviously your behaviour on a framework makes a difference to whether you win more work on that framework," says Buchanan. "If your building isn't performing as you said it would, or if you're late delivering it, that would be considered poor behaviour. So I think that [the EFA] has some leverage."
So, it would appear that while the figures in the Cabinet Office's July progress report are hardly encouraging, the DfE and EFA are probably on track to hit their longer-term construction cost reduction targets.
Whether that in turn leads to an actual saving to the public purse in the longer term remains in doubt.