Read about the winner and shortlisted entries for this year's Building Performance Award
Winner: Harris Academy Sutton
Entered by Wilmott Dixon / Architype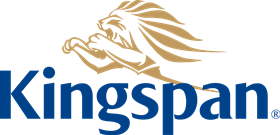 Willmott Dixon worked with Architype and Sutton council to deliver an efficient and innovative secondary school in the south London borough; the UK's largest built to Passivhaus standard. Key to the design standard is removing complexity; despite its large scale, Harris Academy Sutton is heated by just one domestic boiler for 1,250 students. Low and zero carbon technologies were chosen to efficiently lower demand for electricity, with photovoltaic roof tiles contributing 10% of the school's energy generation.
A partnership of client, contractor and architect meant shared goals around delivery were achieved. Sutton council wanted an innovative new science specialist school to sit as a gateway for the new London Cancer Hub, a world-leading medical research and treatment site. Willmott Dixon invested in training with its supply chain partners to attain the Passivhaus standard. A mock-up classroom was constructed before work on site began, to help tradespeople know how to achieve excellent airtightness, and airtightness champions were appointed, resulting in a remarkable score of 0.3ach – twice the Passivhaus required standard.
Architype worked with educationalists to ensure the school functioned to the latest pedagogical thinking. For example, the flexible science classrooms accommodate 60 students to reflect the school's focus on science excellence. Students are taught about sustainability while inhabiting a space that demonstrates a low-carbon future in its very fabric. The north/south-orientated design facilitates Passivhaus implementation by optimising solar gains in winter to minimise heating demand, and brise-soleil is used to mitigate any overheating during the rest of the year, when the sun is higher.
End-user experience was a central factor in the design, with environmental sensors being placed in each room to help maximise electricity conservation by telling students and teachers when it would be best to open or close windows. Teachers at Harris Academy have since commented on how the students remain alert at the end of a long day and behaviour is improved thanks to the stable and clean air quality.
Harris Academy Sutton exceeds standard performance in a number of ways. Its gas and electricity usage to date represents a saving of 59% against CIBSE Guide F good practice secondary school measures and saves 72% against TM46 benchmarking.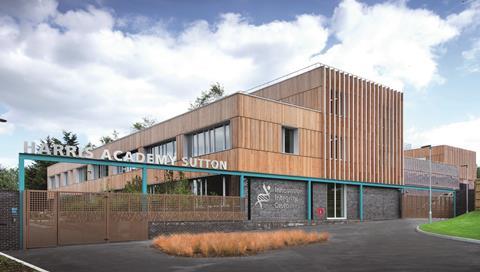 Special commendation
Kingswillow House, Hilton
Entered by Graham Handley Architects
Designed in the 1930s by William Parker Dyson, a former head of the architecture department at Cambridge university, Kingswillow House was bought by Graham Handley Architects' client five years ago. On moving in, the client discovered the building to be in a very poor state of repair, with woodworm, damp and asbestos, while some areas required immediate support to prevent collapse.
The client decided to modernise the structure to raise its thermal performance, rather than just initiate essential repairs. The home's grade II listing could have provided exemption from costly green improvements, but it was clear from the outset that the client was environmentally minded and wanted improvement wherever possible, even when solutions proved complicated. The client was also committed to treating the house with respect in terms of its listing, as well as making it a comfortable and energy-efficient family home that would work long into the future. The juggling of the two objectives was a considerable but rewarding challenge.
Graham Handley Architects was initially approached in late 2015 to manage the house's complete refurbishment, with a primary goal of making it dry and warm, but with an underlying desire to introduce renewables and upgrade the fabric where possible. Works included rebuilding the flat roofs, strengthening works to allow for the installation of large runs of photovoltaic panels, installation of underfloor heating to the majority of the ground floor from a ground-source heat pump, installation of insulation between existing floor joists and strengthening the first floor's joists to reduce sagging.
The approach to sustainability was to upgrade everywhere possible, as much as possible, without significantly changing the house's appearance. The architect developed a constructive dialogue with the conservation officer and the building control officer, which allowed it to achieve more in terms of sustainability than had been imagined possible, given the listed status. The works resulted in a 91% reduction in energy consumption, which translates to an 86% reduction in carbon emissions.