Building catches up with a group of senior floating voters from the construction industry to ask them what they learnt from the last election
In 2010 Building asked a group of senior floating voters from the construction industry to write a diary of their twists and turns over the course of the election campaign and how their voting intentions shifted. This time we catch up with them, and start by asking them if they learnt anything from last time round.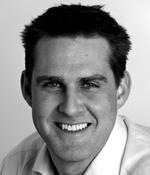 Don't give the politicians too much credit
Neil Dower, managing director, Conamar
The Conservatives got my vote in 2010. It was time for a change, and with responsibility for keeping Conamar going during the downturn, I needed the next government to be solid on the economy and pro-business.
The first two years were tough, no question. It was an extraordinarily difficult time for any party to take charge, though, and I'm not sure the others would have managed any better. More solid initiatives for growth and less rhetoric and coalition infighting would have been very welcome, however.
But in the last six to 12 months especially, things have definitely improved. Is this down to the government though? We, and others like us, have worked extremely hard to keep our businesses on track over the last five years. I wouldn't give the politicians too much credit.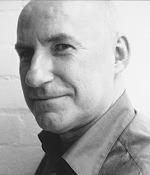 I voted Labour but the coalition has done a pretty good job
Jack Pringle, managing director and principal, Pringle Brandon Perkins + Will
I live in Southwark (an excellent borough) and last time around voted for Labour's Harriet Harman, because she is a bit of a star and does a great job for her constituency. More broadly, I thought New Labour was pretty good (dodgy dossier aside) and that its two Scots chancellors (Brown and Darling) were very solid and hardly culpable for the global financial meltdown. However, I was less convinced by their successors the Eds Miliband and Balls who turned the clock back to Old Labour. So, despite not warming to Cameron and Osborne, I was not too disappointed by the Con-LibDem coalition result, and it has done a pretty good job - halving the deficit and getting us out of recession before any other European country. It has done a lot for infrastructure investment, but nowhere near enough for housing, schools or hospitals.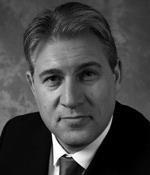 Cameron and Osborne stepped up to the mark and it's working
Simon Flatt, managing director, Flatt Consulting
I voted Labour last time: got that wrong, David Cameron stepped up to the mark with his pal George doing the "bean counting". It seems to have worked, five years on. It's been a tough period, but "business as normal" has returned, with the construction industry and consultancy now struggling to get experienced staff. So the industry focus on training/coaching will create those jobs.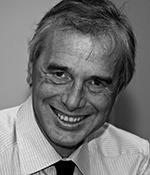 I voted Lib Dems for a more consensual politics
Chris Fennell, executive director, Curtins
At the start of the last campaign I think I described it as picking one rotten apple from a barrel of rotten apples - not very appealing. As it moved forward I became more convinced that a fundamental change was needed and that a coalition would be the catalyst.
I voted for the Liberal Democrats. In retrospect I feel I made the right decision. The hope was the Liberal Democrats would achieve their goal for electoral change - proportional representation in some form. This hasn't happened yet but it will happen in the long term. In future consensual politics will replace confrontational politics.
Construction has not done too badly although as always there's two countries - London and the South-east and everywhere else. The slogan "We are all in it together" didn't hold true for the construction industry or anything else.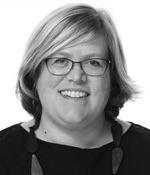 I'd be happy with another coalition government
Hilary Satchwell, director, Tibbalds Planning and Urban Design
At the last election I voted for very local reasons because of the situation in my constituency and in support of a good local Lib Dem politician. We have a long-term incumbent MP that meant that however I voted it had no impact at all on who ended up in government.
This time, I want a government that deals with the realities of places rather than just rhetoric. We haven't moved much closer to a solution to this issue, or even a proper public debate, over the past five years.
The idea of political parties being forced to discuss and agree things between them is a good thing and the likelihood of having another coalition in the future doesn't particularly concern me.
More important is the agenda itself and in particular how the new government will respond to issues around the affordability and delivery of new homes, jobs and the environment.
Our campaign

At the start of 2015 Building published its Agenda 15 manifesto after a year of consulting the industry on its views. The manifesto outlined six big challenges:
Infrastructure
Housing
Retrofit
Skills
Public spending
Political, macro economic
It also presented eight key recommendations - the aims of which were to tell politicians what construction needed from them to thrive.
To find out more about the manifesto and to pledge your support go to building.co.uk/agenda15