This week we catch up with our panel of floating voters, first selected during the 2010 election, to ask what they think the different parties offer the industry and who they are intending to vote for this time around
I'll stick with this government
Simon Flatt, managing director, Flatt Consulting
We are starting to see common themes across the Conservatives and Labour on housing. It's all a bit the same, with subtle pledges to commit to build new homes and general bolstering of the housing market. It is important to maintain the strong progress we have seen in this sector, which is benefiting the construction industry. I want this momentum to continue. The same, albeit slower, is the commercial office market, but again the pipeline is there. The Liberal Democrats, UKIP and Greens just seem to raise housing commitment numbers to undeliverable levels when you consider where construction employment is. I am in the camp that thinks we are on to a good thing, so at the moment, the Conservatives get my vote. I am sticking with the government of the day.
The economy needs continuity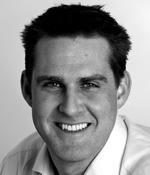 Neil Dower, managing director, Conamar
The Conservatives will get my vote again. We need another term for continuity and to allow them to complete their plan for economic recovery, rather than a new strategy at this stage. Ideally this would be with an outright majority, but that seems unlikely. Labour and the Liberal Democrats are stronger on overall housing numbers, but the Conservatives' greater commitments on infrastructure and brownfield land - and that they've put figures against investment they propose - is attractive. Given the focus on education and the NHS, the main parties all seem to have overlooked estates and facilities. So many buildings need rebuilding or repair that anyone who had looked at how to fund and procure improvements would have swayed my view.
Beware the crafty Scots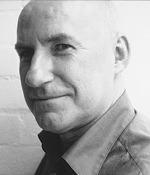 Jack Pringle, managing director and principal, Pringle Brandon Perkins + Will
UK politics has become a game of "find a dance partner" as neither of the main parties are slated for an outright majority. The prospect of an ultra-left wing SNP tail wagging an Old Labour dog is truly terrifying. Sturgeon and Salmond are the cleverest politicians in the land and we would soon have massive English taxes heading north, an end to Trident and the next independence referendum date pencilled in. So, it looks like Cameron will get my vote in hope of another Con-LibDem coalition.
Lib Dems will fight nimbyism
Chris Fennell, executive director, Curtins
Housing and main infrastructure projects are the only games in town and I won't hold my breath while they deliver the infrastructure projects. The main parties agree on the need for more social / affordable housing but surprisingly - or perhaps not - the majority of the candidates don't think it's an issue in their constituency. The parties are quoting numbers up to 300,000 per annum. Sounds a lot but only equates to 450 new homes per constituency. The battlefield seems to be on greenfield vs brownfield but it is obvious that it should be both and not all should be in the South-east. The Liberal Democrats have the better ideas, looking for 15 year rather than five year plans. Their focus is on the planning system and includes strengthening the requirement for real and meaningful stakeholder engagement to counter the nimbyism too prevalent in this country. That is why I will be voting Liberal Democrat.
I'm ready to go Green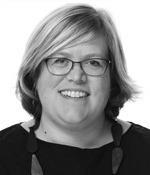 Hilary Satchwell, director, Tibbalds Planning and Urban Design
I have concerns about an invisible and locally disengaged MP in my constituency so I have chosen to exclude Labour from my voting considerations. This is a shame as they have some good ideas about improving the rental sector and reforms to funding for new council housing. In any case, none of the main parties have impressed me, as few of their ideas for housing delivery targets appear to be underpinned by a decent understanding. My focus has been on looking at who is making commitments around sustainable delivery rather than abstract targets with no connection to how the sector works. The Green Party is likely to get my vote.
Our campaign

At the start of 2015 Building published its Agenda 15 manifesto after a year of consulting the industry on its views. The manifesto outlined six big challenges:
Infrastructure
Housing
Retrofit
Skills
Public spending
Political, macro economic
It also presented eight key recommendations - the aims of which were to tell politicians what construction needed from them to thrive.
To find out more about the manifesto and to pledge your support go to building.co.uk/agenda15