Last month Sturgis Carbon Profiling published a study favouring the Constellation airport proposal as the solution to London's airport capacity crisis and slamming the Estuary airport alternative. Here we present both sides of the debate in full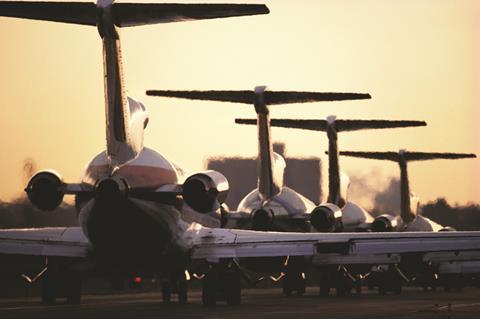 For the Estuary airport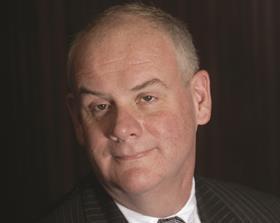 There's more to carbon analysis of an airport than just its construction, by Daniel Moylan
Aviation is a vital pillar of our economy. That is the case for all the world's greatest countries but it is especially true for us as a trading, island nation, where 80% of travellers come and go in aeroplanes and more than half the value of our manufactured exports outside the EU is shipped by air. If we want to compete globally then we must ensure that we have the hub airport capacity to allow our aviation sector to continue to grow and to support our economy and society.
And of course, this must not be at the expense of our environmental commitments. It is imperative that we take a holistic view of the carbon impacts of a large infrastructure project such as a new hub airport for the UK. As such, it is right that we consider the construction materials and methodologies and their whole-life carbon impacts. But we must understand the wider context and not neglect other factors in a carbon analysis. In a recent article in Building (Whole-life carbon: Airports, 15 November), Sturgis Carbon Profiling presented a carbon figure for the construction of a new airport in the outer Thames Estuary that was of a similar order of magnitude to one year of aircraft emissions from a four-runway airport. The carbon costs for construction of an airport are, over its lifetime, a mere fraction of total emissions from flying.
That is why the aircraft operations emissions profile of an airport - which differs from airport to airport - is where carbon reduction efforts must be focused. Any improvement in operational efficiency will have a significant carbon benefit, year after year.
The 'constellation' model of two runways at each of three London airports would leave Heathrow operating with the same space and runway constraints it suffers from today; prolonged taxiing delays and interminable stacking are and will continue to be a regular feature of its operation. A new, efficient, uncongested hub airport would remove the requirement for legions of planes to circle needlessly over large swaths of London.
A new, efficient, uncongested hub airport would remove the requirement for legions of planes to circle needlessly over large swaths of London
Transport for London estimates that this translates into a reduction in carbon cost per passenger from 200kg CO2 at Heathrow to 140kg CO2 for a new airport in the estuary. This not only cuts carbon emissions but also benefits the lungs of Londoners living at every compass point in the city.
Taking a broader view (as we must if we are to talk about emissions and carbon use, which are global environmental issues), the deviation from the proven hub model towards a 'constellation' would create a far less efficient global route network. Allowing London's connectivity to be eroded in that way would mean flights that were once made directly from London would instead require travel via hubs in other European cities. Journeys would be longer and more fragmented and emissions significantly increased.
Aviation policy is a huge and thorny issue, which is why our country has struggled and failed to come up with a coherent position on it for the last 40 years. That is why it is particularly distressing to read opinions thrown into the debate without proper consideration and thought. It is right to have a wide public debate to move us towards better decision-making, but it must be an informed public debate.
The recent article in Building drawing on the work done by Sturgis Carbon Profiling on the relative carbon costs of airport capacity options does not, unfortunately, fall into that category. Their study, commissioned by Gatwick Airport, distorts the proposals on the table for a new hub airport and neglects to account for key factors such as the operational efficiency of an airport's layout; the absence of carbon-intensive land reclamation from most of the new airport schemes; and the true scale of road and rail infrastructure required for incremental growth of existing airports. It is, in my view, woefully incomplete and a misleading contribution to a critically important national debate.
Daniel Moylan is the mayor of London's chief aviation adviser and has led the mayor's work on aviation policy for over three years. All of the mayor's work on aviation policy is available for download at www.newairportforlondon.com
For the Constellation airport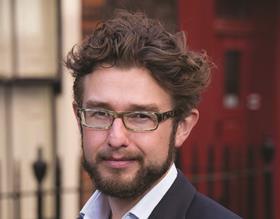 Every year of operation the Estuary airport will generate 25% more carbon emissions that the Constellation airport solution, by Gareth Roberts
We totally agree with Daniel Moylan's comments that measuring construction emissions alone is only part of the picture, which is why, using Life Cycle Analysis, we considered the full range of carbon emission sources attributable to the design, building and operation of the different airport proposals for London.
Having outlined in our article last month the additional carbon impacts in construction of the new estuary airport we also identified the additional ongoing carbon burden form its proposed location, operations and associated infrastructure. In this report we identified that every year of use the new Estuary airport would generate 25% more carbon emissions than the alternative Constellation airport proposal, which involves building an additional runway at both Gatwick and Stansted.
From an operational perspective the key problem with the Estuary airport is its location relative to the catchment areas of the passengers it would be serving, not the land reclamation, efficiency and rail infrastructure carbon impacts which were all included in the original analysis.
As weather extremes become more frequent three separate airports will be better placed to deal with fog and snow cancellations than just one
To some extent the Estuary airport is a victim of its own success in that by choosing a location where it will not create noise pollution for large numbers of people it is also a long way away from anyone that wishes to use it, making it expensive in carbon terms to service.
Every year the transport carbon emissions alone for accessing the Estuary airport would require an area of woodland the same size of greater London to be planted to offset this additional carbon cost. Considering the accessibility to people in the UK is crucial as connecting passengers who may benefit from a hub are in the minority, accounting for only one in five air passengers.
The Constellation airport also has the benefit of future climatic resilience as weather extremes become more frequent three separate airports will be better placed to deal with fog and snow cancellations than just one. In addition locating a crucial piece of our national infrastructure in low lying reclaimed estuary land when we are facing rising sea levels which we can not predict with any certainty, seems at best a risky strategy to secure the aviation security this country needs."
Gareth Roberts is a partner in consultant Sturgis Carbon Profiling, which is working on the Constellation scheme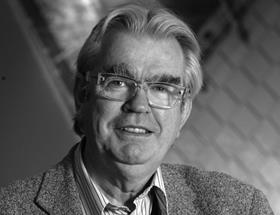 Scrapping Heathrow would be environmentally disastrous, by Sir Terry Farrell
These findings from Sturgis Carbon Profiling are thorough, comprehensive and back up what any urban planner would know from intuition and experience. It is the simple truth that tearing down a complex ecosystem like Heathrow, which has evolved over decades, and starting again in the estuary, with all the massive physical and social infrastructure required, would be both environmentally disastrous and profoundly unsustainable.
London is already served by five airports with Birmingham coming into play through high speed rail. The only realistic and sustainable solution is to grow these incrementally, starting with another runway at Gatwick and then Stansted, to create a balanced network making London the engine room for UK growth.
Sir Terry Farrell is the principal at architectural practice Farrells, which is lead consultant on the Constellation scheme