It's all about how you look at things, with a well-lit Chinese bridge, obscured views of the Thames, people who like 'funny' builders, and a consultant entering the classroom. Plus, an architecture legend's old motor is up for sale
The view of the bridge
Manners may maketh the man, but lighting can doeth wonders for a suspension bridge. Developers in China have illuminated the recently-completed Binhe Yellow River Bridge in Yuan with LED lighting systems that, apparently, "provide architectural lighting effects and give the flexibility to change up to 16.7 million colours". Designed by the Shanghai Municipal Engineering Design Institute, the 6.6km-long bridge – that's a whopping four miles – spans the entire width of the Yellow River. And if spectacular lighting wasn't enough, the bridge also features a water curtain that gives the structure the appearance of having a waterfall beneath it. Beats the Garden Bridge any day …
Wheel life
This week a colleague received an announcement that Belvedere Gardens, part of the Southbank Place development near the old Shell Centre, is a near-sell-out. Or they've flogged more than 70%, anyway. Qatari Diar is "able to showcase more and more of what's on offer, from the breath-taking views and state-of-the-art facilities to the prominent central piazza". Buyers, the blurb goes, have been impressed with views of the London Eye. Because, let's face it, when you spend more than £2m on a flat you want nothing more than to watch thousands of tourists going round and round on a great big wheel, very, very slowly.
But will we still be able to see the river?
Demolition has begun of Ludgate House, former home of Building – and before that the Daily Express newspaper – on London's South Bank. Based in an office block next door, we can literally watch it come down. Ex-hacks may be shedding a tear, but the PR firm behind the announcement was awfully upbeat, waxing rather too lyrically that the development would "re-open routes closed for centuries, reconnecting the Tate Modern with Blackfriars station", which is odd, because there's currently no obstruction to the route between Blackfriars and the Tate. What would have also been useful – along with news of 489 apartments, 280,000ft2 of office space, 50,000ft² of retail, and a "substantial contribution of at least £65m towards affordable housing" for Southwark council – is how high the new building – thought to be 50 storeys – will be. Still, can't have everything, I suppose.
Funny, ha ha?
Tradespeople say the funniest things, and according to a new survey it could be good for business. A poll undertaken by a leading insurer for the construction industry found that nearly a third of UK residents said they would recommend a builder if they had a good sense of humour. So chuffed was the firm at the results of its exhaustive investigation that it is hosting a talent competition to unearth the UK's funniest builder. I just hope they come up with something as funny as this effort from this year's Edinburgh Fringe. Ken Cheng won the festival's funniest joke plaudit with: "I'm not a fan of the new pound coin, but then again, I hate all change." Ker-ching!
Back to school
As autumn approaches, another school year begins, and for Gleeds staff this year that has added meaning. Employees across the UK will be working with secondary schools, helping students aged 11-14 to plan a construction project, which will be judged by a panel that includes the consultant's chairman Richard Steer. It is part of Gleeds' work with educational charity, The Transformation Trust, which will see staff from its 65 offices worldwide donate 7,500 hours of their time. I hope they are swotting up for the challenge.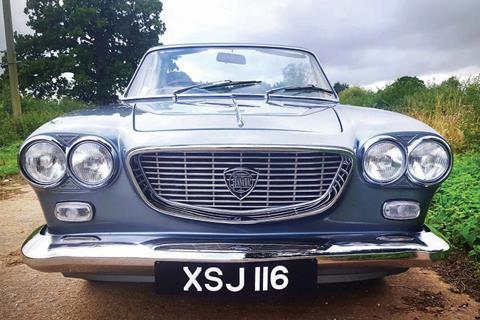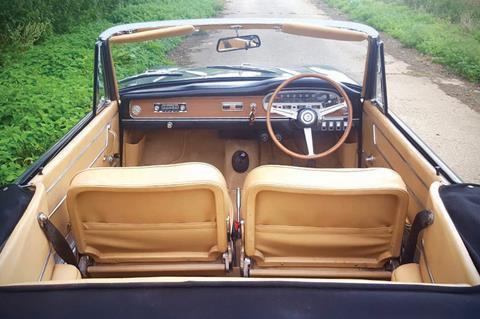 Continental car carry on
Architect Sir Basil Spence will be familiar to readers for his work on iconic buildings, including Coventry Cathedral, rebuilt after the original was damaged during the Second World War, and Hyde Park Cavalry Barracks in London. Perhaps less well known is that he was a car enthusiast. One of the now-classic vehicles he owned is being auctioned next week, and is expected to reach between £35,000 and £45,000. The 1963 Lancia Flavia Vignale convertible was one of only 40 right-hand drive versions made. Sadly the car's original number plate, BS 1066, is not part of the sale. It was apparently Spence's response to General de Gaulle's refusal to admit the UK into the then-EEC in 1963. If only Spence were around now …
Send any juicy industry gossip to hansom@ubm.com