Contractor to repair both runways at the airport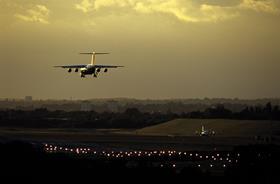 Contractor Morgan Sindall has been appointed to do a £31m runway project at Heathrow Airport.
The project will see the contractor repair worn sections of runway on both the north and south runways and replace lights. It will also build two new taxiways on the south runway and restore all 13 entrances and exits on the northern runway.
Stephen Holmes, director of airports at Morgan Sindall, said: "Our team is delighted to have secured this project and to have the opportunity to bring our expertise to bear on what is a key scheme for the UK's foremost international hub. The runways at Heathrow represent some of the most intensively used transport infrastructure in the world.
"Avoiding disruption during the work is paramount and we have the specialist expertise and management skills that are needed on a project of this importance."
The project is due to complete in autumn 2014.