Nuclear decommissioning firm seeking contractor to design and build waste treatment facility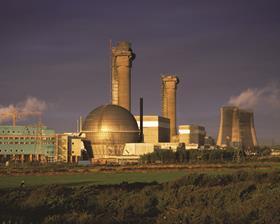 Sellafield is retendering a £1.4bn contract to design and build a large and complex treatment plant for nuclear waste at the Cumbrian site.
The Silos Direct Encapsulation Plant (SDEP) mixes nuclear waste with cement to form a material which is safe for storage.
In a statement Sellafield said it had carried out a review of the design, construction and cost of the (SDEP) "to make sure that our acquisition strategies deliver value for money".
Sellafield said that as a result it had decided to "re-compete the design, construction and inactive commissioning contracts".

Sellafield said the existing contractors, Vinci and Nuvia, would continue to work on preliminary design and other work during the re-competition period.
"They have been fully briefed on the reason behind this and we have assured them that it is not a reflection on their performance. We hope they will stay engaged in this and other projects on the Sellafield site," Sellafield said.
The contract for the job is estimated to be worth between £800m and £1.4bn.
Bidders are invited to submit a pre-qualification questionnaire before 10 October.