SNC-Lavalin being investigated over illegal payments on Libyan jobs
Atkins could be up for sale with its Canadian parent company embroiled in a potential legal action which could lead to criminal convictions, according to reports in the Canadian media.
Executives from SNC-Lavalin are considering "spinning off" successful parts of the business, news agency the Canadian Press said.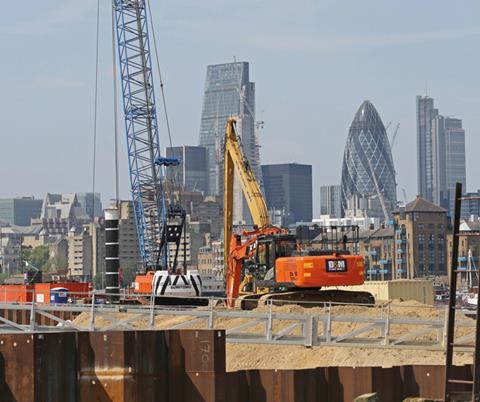 It said selling off assets is being put forward as an alternative to a plan SNC-Lavalin put to federal prosecutors in Canada last autumn that would see the company split in two, move its offices to the US within a year and eliminate its Canadian workforce if it didn't get a deal to avoid criminal prosecution in a fraud and corruption case related to projects in Libya.
The government of Canadian prime minister Justin Trudeau has been accused of attempting to soften penalties against SNC-Lavalin that allegedly paid C$48m (£27m) in bribes to Libyan officials to win contracts in the decade leading up to former leader Colonel Gaddafi's downfall in 2011.
According to the Canadian Press, David Taylor of Toronto-based Taylor Asset Management, a shareholder of SNC-Lavalin, said the embattled engineering and construction firm's chief executive Neil Bruce and chief financial officer Sylvain Gerard had talked about "spinning off assets" – including Atkins – at a private lunch in Toronto.
Taylor said: "They mentioned spinning off. They've got great assets within that are being punished and their good assets aren't being valued properly.
"So, they sort of hypothetically talked about crystallizing that value, and the only way you can really do that is to sell," Taylor said.
Last week, SNC-Lavalin announced plans to wind down its operations in 15 countries and reported a CAD $17m loss in its latest quarter.
SNC-Lavalin bought Atkins, which is working in a joint venture with Arup to provide design and engineering services on the Thames Tideway Tunnel (pictured), for £2.1bn in 2017.
Atkins has been contacted for comment.