Strong trading in fourth quarter boosts engineer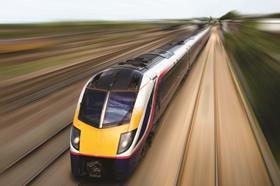 Engineering giant Atkins' performance for the financial year ending 31 March 2013 is expected to beat market expectations, the firm said in a trading update this morning.
The firm said performance would be "slightly" ahead of expectations following strong trading in its fourth quarter.
Atkins' reported "positive momentum" in the UK and expects to report an improved margin and further growth in headcount.
The firm is targeting growth in the UK in electrification of the rail network, airport development and aerospace.
Atkins will complete the sale of its UK highways services business to Skanska by 31 May, transferring 1,200 jobs to the Sweden-based contractor.
Atkins will incur transaction fees and restructuring costs of around £4m, but said the costs will be "more than offset" by a profit on the sale of around £15m.
North American market conditions were "soft" but the firm still expects to report a better margin in the second half of the year.
Continued protracted contract negotiations in the Middle East will hit the region's profitability and cash flow.
Atkins said strong performance in Asia Pacific and Eruope continued in the second half of the year, while headcount continued to grow in its energy business.