Steel specialist Billington Holdings edged back into profit last year, on the back of extensive restructuring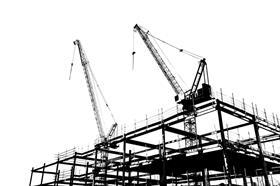 Reporting its results for the year to 31 December 2013, firm reported a slight fall in revenue, down from £38.2m the previous year, to £37.6m last year, but the firm edged back into profit, reporting pre-tax profit of £720k, after posting a loss of £455k the previous year.
After stripping out £209k in redundancy costs, the firm posted an adjusted pre-tax profit of £929k, which it said was more than double initial expectations at the beginning of the 2013 financial year.
Billington chief executive Steve Fareham said the return to profit was the result of "extensive restructuring" across the group.
The firm said there was no further restructuring planned and trading conditions had begun to improve over 2013, with an increase in tender opportunities
He said: "We have established an appropriate platform from which to serve our customers, while ensuring that we have sufficient capacity and capabilities to exploit growth opportunities as our markets continue to recover.
"We entered the 2014 financial year with the strongest order book the Group has had for a number of years and are well placed to exploit opportunities presented in the short-term, in addition to continuing to develop opportunities in new sectors in order to maximise long-term growth potential.
"The Group remains financially strong with an exciting future."