Sir Terry Morgan also chaired Crossrail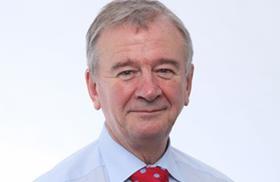 The Chinese nuclear giant behind Hinkley Point C has appointed Sir Terry Morgan to chair a newly created advisory board for its UK business.
Morgan was forced to resign jobs as chair of Crossrail and HS2 in December after admitting the former was running late and would need a £2bn bail-out.
He has since waged a war of words with Sadiq Khan, accusing the London mayor of altering progress reports and lying about how much he knew about Crossrail's delay.
Khan has responded by accusing Morgan of saying "a number of things which are simply untrue," adding that he is much more confident in the team led by Morgan's replacement Tony Meggs.
Now Morgan will chair an independent advisory board for China General Nuclear UK.
The firm is working with EDF on four projects in the UK, including construction of Hinkley Point C and bringing forward plans for new plants at Sizewell and Bradwell.
It has also flagged an interest in building on the Moorside site vacated by Toshiba.
Morgan will be joined on the board by former civil servant Sir Brian Bender.
China General Nuclear declined to comment on how much either would be paid.