Ministers decline to publish documents, claiming it would compromise Brexit negotiations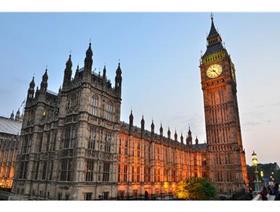 The construction sector features among 58 industries across the UK that have been covered by government-commissioned studies looking at the impact of Brexit, but which currently remain under lock and key.
Despite mounting pressure, the government has resisted calls to publish the reports – which cover sectors accounting for nearly 90% of the UK economy including advertising, design, fisheries, defence, pharmaceuticals and IT – claiming that to do so would jeopardise the UK's bargaining position as it seeks to thrash out a workable deal with the EU.
A petition calling on the government to release the reports has gained nearly 22,000 signatures. The petition needs to attract at least 100,000 signatures before the matter will be considered as the subject of a specific Parliamentary debate.
Brexit holds a number of concerns for the UK building industry, not least around the future of many of its workforce who hail from the EU, as well as issues relating to the supply chain.
A recent YouGov survey found that construction was the least-prepared sector for Brexit, with firms taking only 28% of actions needed to prepare for the UK's departure from the EU, compared to 37% for the financial services, consumer and technology sectors, and 34% within manufacturing.
Brexit Secretary David Davis said that while the UK would no longer be a member of the Single Market when it leaves the EU in 2019, the government was committed to pursuing a "new and comprehensive economic partnership" with the region, including what he called "an ambitious agreement on trade".
He said such a deal should be "of greater scope and ambition than any such existing agreement, covering both goods and services".
"It should give UK companies the maximum freedom to trade with and operate in the European market, and allow EU companies to do the same in the UK."
The government has said it is is committed to spending at least £500m on preparing for Brexit, with half of this figure being spent in 2017/18.