30 people died in the industry in 2021/22
Data released by the Health and Safety Executive revealed that 30 of the 123 work-related deaths in 2021/2022 occurred in the sector.
The figures cover April 2021 to March 2022, a period which saw pandemic restrictions lifted and the economy return to normal.
HSE chief executive Sarah Albon said: "While Great Britain is one of the safest countries in the world to work, [the] figures show we must continue to ensure safety remains a priority.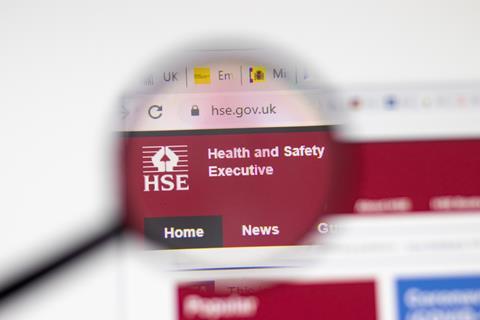 "Every loss of life is a tragedy, and we are committed to making workplaces safer and holding employers to account for their actions, as part of our mission to protect people and places."
Construction was followed in the death toll by agriculture, forestry and fishing, as well as manufacturing which each accounted for 22 deaths.
The three most common causes of deaths across all sectors continue to be falling from height, 29, being struck by a moving vehicle, 23, and being struck by a moving object, 18.
The HSE also published the annual death statistics for asbestos-related deaths. In 2020, 2,544 people died from mesothelioma – the cancer linked to exposure to the fibrous material which was used in the past as insulation – which was in line with previous years.
According to the HSE, current deaths from the cancer reflect exposure which occurred decades ago and annual deaths are expected to decline in the next decade.