Officials may use executive powers to take decisions if coronavirus cancels committees
Councils are considering taking up rarely-used executive powers to keep the planning and development system moving during the coronavirus pandemic.
The moves are in response to reports of councils cancelling planning committees following government advice that people avoid all non-essential social contact.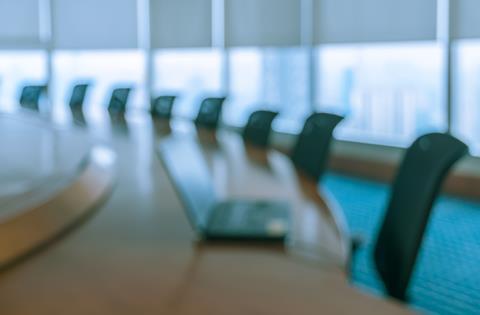 Planning committees are where elected councillors decide whether or not to permit planning applications, and widespread cancellations raise the prospect of gridlock in the system, with developers unable to get any schemes approved.
Mike Kiely, chairman of the Planning Officers Society, which represents local authority planners, told Building's sister title Housing Today that he was aware that a number of authorities were considering permitting the chief executive to take planning decisions under delegated powers.
Kiely, a former director of planning at Croydon Council and currently adviser to several London boroughs, said: "Councils are now asking 'can we take decisions under delegated powers?'"
Most councils will technically have a clause that allows the chief executive to take decisions in extreme circumstances, but they are hardly ever used.
"Councils are quite rightly deciding that planning committees can't meet because of the virus," Kiely said. "Well this is arguably an emergency situation, because, if they're closed for several months, we need to take these decisions."
The idea is likely to cause considerable concern among anti-development campaigners, who view the involvement of elected officials in planning decisions as vital to ensuring democratic accountability.
However, Kiely's comments were welcomed by Marc Vlessing, chief executive of London-based key worker housing developer Pocket Living. "If boroughs don't keep making decisions then we'll get a terrible build-up of undecided applications," he said. "We can't just postpone, postpone, postpone."
And Mike Deryshire, the head of planning at property agent Bidwells, said: "The planning system needs to move away from the outdated approach that requires local residents to turn up at a community centre at a given time to make decisions on local plans. This limits opportunity for time-poor or less physically able members of the community to get involved and is ridiculous in a day and age where you can order food, book a flight or rent a room through an app on your phone."
Last year councils decided more than 60,000 residential planning applications, of which more than 7,000 were for major schemes of 10 homes or more. More than four out of five major applications were approved.
The news comes as construction and development consultants send staff home to work remotely, with developers under pressure to cancel public consultation events over new schemes.
Riette Oosthuizen, head of planning at housing architect HTA said: "A lot of our work means having to consult with people and engage with people. So cancelling consultation events could impact upon project timescales."