Housebuilder is optimistic about policies that support a range of tenures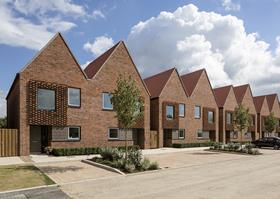 Countryside Properties says it is "encouraged" by continued government backing for Help To Buy and the Prime Minister's recent announcement on renewed efforts to boost housebuilding by local authorities.
At the Conservative Party conference last week Theresa May announced a £2bn programme to boost affordable housing.
In a statement on its trading for the year to the end of September, the firm said it was optimistic about policies that supported a range of tenures, "with the recently increased commitment to Help To Buy and affordable housing".
The housebuilder said its completions over the year had increased by 28% to 3,389 units, across its partnerships and housebuilding divisions.
Average selling prices (ASPs) for its partnerships unit rose 12% to £343,000, boosted by strong price growth in outer London and cities in the regions, while ASP for its housebuilding arm fell by nearly a quarter to £515,000, due to a mix of slower sales rates at the top end and the firm's move to cut its exposure to more expensive homes.
Countryside's partnerships' land bank stands at 18,985 plots, up 31%, while the housebuilding division has 19,826 plots, up 3%.
Following heavy criticism around the selling-on of freeholds, in August this year Countryside said it would buy back freeholds where ground rents doubled every 10 years back from the ground rent investor it had sold them to, E&J Estates.
Countryside said it would give customers the chance to then buy them for the same price, or convert them so ground rents would only rise in line with inflation.