Aecom corporate solutions director Russell Weir moves to smaller QS rival Exigere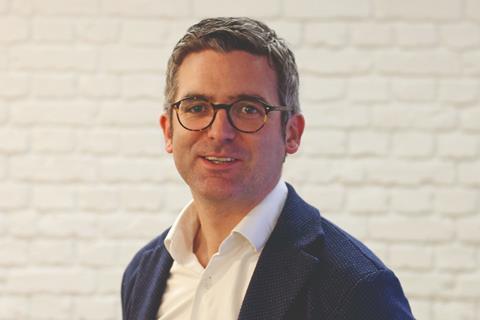 Aecom is losing another big hitter to a smaller rival, this time with QS Exigere luring away the head of its corporate solutions arm.
Russell Weir, an Aecom director whose CV is littered with high-end London office jobs, has notched up 16 years at Davis Langdon and then Aecom where he led its 30-strong corporate solutions team.
But the 38-year-old is next week jumping across to the QS firm, which was founded in 2012 by three former directors of Davis Langdon after the Aecom takeover in 2010.
Back in May this year Alinea – another DL/Aecom offshoot – poached Aecom's head of offices, Alastair Kenyon, who became an equity partner leading on commercial, mixed use and residential schemes.
Weir (pictured) becomes Exigere's eighth partner and his remit is to grow the firm's corporate occupier and fit-out business.
Dan Fryer, a founding partner, said: "We are old colleagues, so it feels like we're getting the old band back together."
Exigere, which turned over £2.5m in year end to April 2017, is working on diamond company De Beers' new HQ for Anglo American in Hatton Garden, and the Featherstone Building for Derwent London opposite its White Collar Factory in Old Street.
Other projects in its portfolio include Tenter House, an 18-storey commercial tower near Moorgate station for Metropolitan Properties, 123 Victoria Street for Land Securities' first co-working space, and several high-end co-working Fora schemes for Brockton Capital.
The firm is refurbishing its own Clerkenwell offices to expand the business which it said it wants to grow by 10 staff from its current 38.
Weir's projects at Aecom included the Stirling prize-winning Bloomberg Building, Sky's HQ in Osterley and Derwent's £260m mixed-use development over Tottenham Court Road's Crossrail station – Soho Place.