Former building regulations minister Andrew Stunell blames Treasury for delayed introduction of zero carbon homes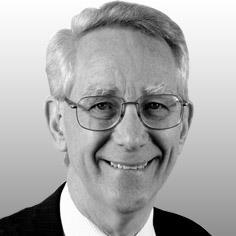 Former building regulations minister Andrew Stunell has blamed the Treasury's "blinkered view" of zero carbon homes for delaying the introduction of the policy.
Although the introduction of the zero carbon homes standard in 2016 had been a policy of the coalition government since it was formed in 2010, legislation to bring it into force was not announced until last week's Queen's Speech.
Sources said the government also now plans to exempt small developments from the standard, further weakening the policy.
Writing in Building this week, Stunell said that Treasury opposition, which saw zero carbon "as a zero sum game", had been behind the delay.
He said: "[Treasury thinks] you can have more houses or better houses, but the market can't deliver both. And seeing we all agree not enough homes are being built, they didn't want to risk cutting supply by improving standards."
"There's so much wrong with that it is hard to know where to start."
He also took a swipe at housebuilders whom he said had "sucked their teeth and asked for reviews" for helping to delay the policy's introduction.